Printer-friendly version
Every quarter we put together a publication called the Chuckanut Reader. Upcoming events, new and notable books, as well as staff recommendations are featured along with a plethora of other goodies all geared to fuel your reading habits. Pick up a copy in store and get ready to plan your next couple months of reading! Below are the staff reviews from the Fall 2018 Chuckanut Reader for easy perusing: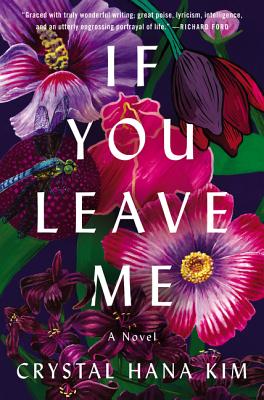 If You Leave Me
by Crystal Hana Kim
available now, hardcover, William Morrow & Co.
Historical fiction fans, rejoice! Set in South Korea in 1951-1967, If You Leave Me is a deeply engrossing novel told through multiple narrative voices. Four young refugees are forced to make tough choices with results they cannot predict, and how to choose between love and security is chief among them. I especially recommend this book for fans of Pachinko, but anyone who enjoys deep, sweeping sagas with rich characters will love it. –Stephanie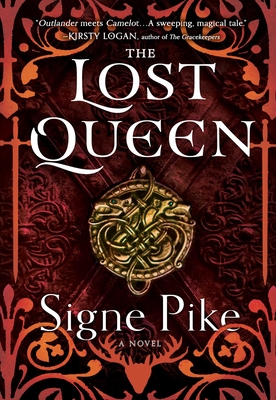 The Lost Queen
by Signe Pike
available in September, hardcover, Touchstone
The Lost Queen possesses elements similar to epic series like Outlander and A Song of Ice and Fire – rich characters, compelling narrative style, and a plot line immersed in turbulent times. I fell into the story immediately with its mixture of historical detail and fantastic elements. Plus, my heart belongs to Scotland through and through so reading this novel was a grand experience. -Hannah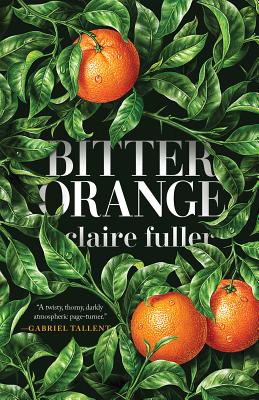 Bitter Orange
by Claire Fuller
available in October, hardcover, Tin House Books
Make a cup of tea, find your favorite blanket and corner on the sofa, and be ready to stay there until you have finished this book. This is a gothic, psychological story that will take hold of you. Bitter Orange is a mystery that starts in the attic of Lyntons, a dilapidated English country mansion. We are introduced to Frances who sees Cara and Peter from the peephole beneath a floorboard. The three find themselves in an entangled life full of lies and longing. Claire Fuller is a masterful storyteller who writes in a psychic, mind-bending style reminiscent of Shirley Jackson, Daphne du Maurier, and Sarah Waters. Fuller's characters stay with you well after you have finished the book and have left all the lights on in the house throughout the night. –Kelly E.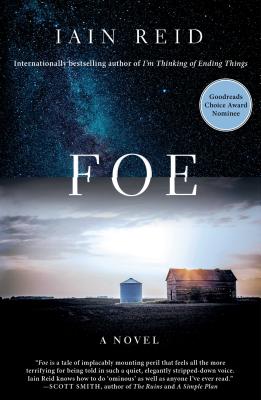 Foe
by Iain Reid
available in September, hardcover, Gallery/Scout Press
Iain Reid is quickly becoming master of the twist. For his second novel, Foe, Hen and Junior are introduced to Terrance – an employee of OuterMore who breaks big, life-changing news to them. What follows will have you questioning everything, suspecting everyone, and the answer may blow your mind like it did mine. –Abbie S.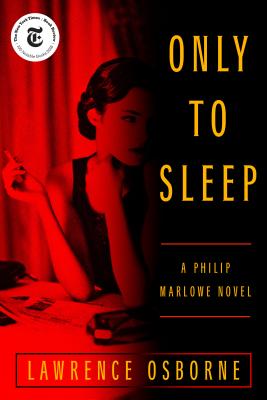 Only to Sleep: A Philip Marlowe Novel
by Lawrence Osborne
available now, hardcover, Hogarth
Lawrence Osborne is a great read for me because of his meticulously beautiful descriptions of international locales — like armchair travel with a psychological thriller thrown in! This time he takes on Mexico with this noir thriller starring the classic character Philip Marlowe. Marlowe is restless in his retirement in Baja, and takes up the case of Donald Zinn, a man possibly murdered for his insurance money. But is he really dead or on the lam? –Laura P.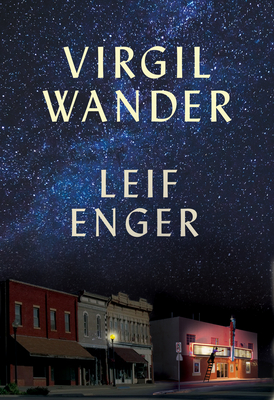 Virgil Wander
by Leif Enger
available in October, hardcover, Grove Press
Leif Enger was once a reporter and producer for Minnesota Public Radio where, I imagine, he refined his ear for story, character, and language. In his first novel in 10 years and 17 years after his bestselling debut Peace Like a River, Enger's gifts remain strong. In charming, often masterful writing, he crafts a tale – equal parts mystery, fairy tale, and love story – of an endearing movie house owner, the down-and-out community he loves, and the eccentric characters who live and pass through the town tucked away in the upper Midwest. Curl up and spend time with Virgil Wander. He's excellent company. –Mary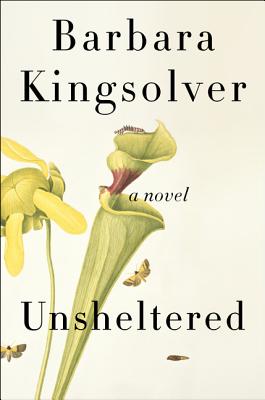 Unsheltered
by Barbara Kingsolver
available in October, hardcover, Harper
Long awaited, we have a new book by author extraordinaire, Barbara Kingsolver. And she delivers again with this new book. Willa is the matriarch of the Knox family, caring for her aging and cranky father-in-law, her teen daughter, son and his new baby, and encouraging her husband who is working long hours as a professor. Despite all the hard work and education and being middle class in America their house is falling down around them and they cannot keep up with the bills. Willa decides to investigate the history of her home and finds a kindred spirit from 1880, Thatcher Greenwood. A science teacher, Thatcher finds himself under scrutiny as he is told not to tell the exciting new theories published by Charles Darwin. Beautifully written, Unsheltered is the story of two families, in two centuries, trying to deal with changing shifts in cultures. With uncertainty there is always the bond of human spirit, and a shelter we can find within each other. –Kelly E.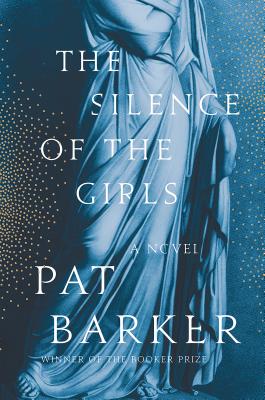 The Silence of the Girls
by Pat Barker
available in September, hardcover, Doubleday Books
This story is an entire world, constructed in incredibly vivid detail, alive and potent, with a beating mystical heart at the center of it. Based on Homer's Iliad, The Silence of the Girls is a female-driven narrative that underscores the wreckage of war, invokes the strange twists of fate, and showcases the power of womankind to endure. To read it is an honor; it is the best book I've read in quite a bit. –Hannah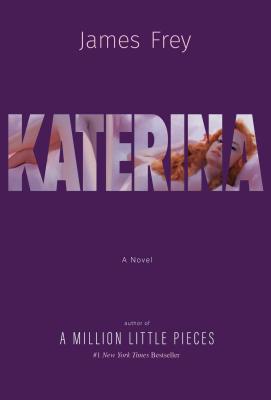 Katerina
by James Frey
available in September, hardcover, Scout Press
I loved this story because it captured the feeling of Paris as a city, the struggle between hope and despair that comes with being young, and the nostalgia of years gone by and precious things lost. I felt like I was living this book as I read it because the thoughts and feelings Frey captures were so touchingly real and communicated some of my exact impressions about life. This one is an existential trip, fulfilling and heartbreaking. –Hannah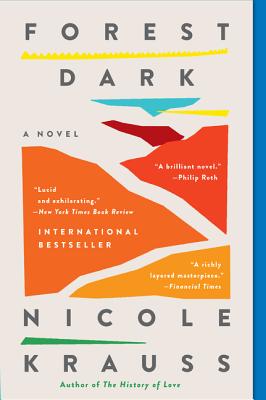 Forest Dark
by Nicole Krauss
available now, paperback, Harper Perennial
Forest Dark is a novel complex enough that it probably takes a second reading to fully understand it. Meandering and introspective, it's so full of Kafka lore and references that it's no surprise when it becomes Kafka-esque itself. Though not intended for casual readers, it's immensely well-written and rewarding, a book as ripe for dissection and study as much it is to be appreciated for its narrative. –Stephanie

Anna's Home
by Rosalind Spitzer
available now, paperback, Peccadillo Publishing
I love historical fiction, particularly when it's about the Pacific Northwest AND when it's by a local author. Anna's Home fits all of these criteria and it does not disappoint. Based on personal letters, journals, and extensive research, Spitzer has woven a story of a daughter of Swedish immigrants who leaves her family in Minnesota to start life with her pastor husband in the Washington territories. Fans of Annie Dillard and J.L. Oakley will love this portrait of our region and will delight in the attention to detail that Spitzer has provided. Don't miss her event at Village Books in Fairhaven on Friday, September 21. –Claire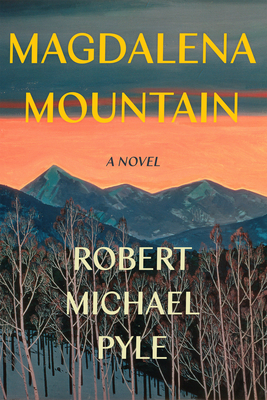 Magdalena Mountain
by Robert Michael Pyle
available now, paperback, Counterpoint
At last, the great naturalist has written a novel! And it's nothing short of what we would expect from him. The cast of characters includes a butterfly, a Pagan monk, and a woman who believes she is the reincarnation of Mary Magdalene. It's a stunning portrait of place and people converging, of love, nature and Pantheism, and a reconciliation of the Magdalene story. All of these are set alongside the life cycle of the Erebia Magdalena, a black butterfly. Simply beautiful. And for the first time ever, Robert Michael Pyle will be our guest on the Chuckanut Radio Hour in October! –Claire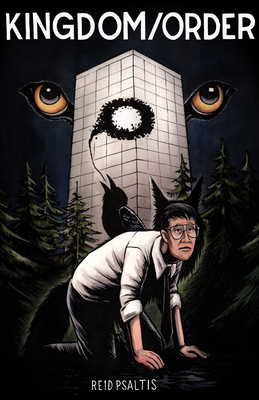 Kingdom/Order
by Reid Psaltis
available now, paperback, Secret Acres
Is it "reading" if there are no words? I say yes. Get ready for the strangest, most intriguing graphic novel you've ever not-read. With breath-taking art and well-placed scribbles, follow the journey of a nameless, directionless man searching for his place in the world as he detaches from modern society. Purely through visual art the story unfolds, and with every "read" new interpretations and messages can be found. What will you uncover from his journey? –Abbie S.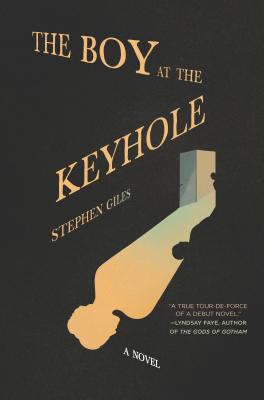 The Boy at the Keyhole
by Stephen Giles
available in September, hardcover, Hanover Square Press
Samuel can't figure out what happened to his mother. She vanished in the night without saying goodbye, leaving him with the housekeeper, Ruth. The story is that his mother has gone to America yet with only vague, sporadic postcards from her, he begins to think that something sinister may have happened. The tension between the two grows as Samuel questions Ruth about his mother's whereabouts and reaches a fever pitch at the very end. What happens is shocking. If you like Sarah Waters and Shirley Jackson, this book is for you. –Claire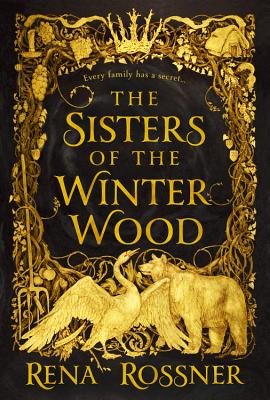 The Sisters of the Winter Wood
by Rena Rossner
available in September, hardcover, Redhook
What I loved most about this book was not only the fairytale-esque story, which is enchanting on its own, but that its core is about sisterhood, family, and navigating one's own path in the world. I found it refreshing that Judaism plays a huge role for the sisters in this tale, but unlike many others, it's not about the Holocaust! Told in alternating chapters of prose and verse, the language captured Liba and Laya perfectly and made for a really enjoyable read. An impressive debut from an author I'll keep my eyes out for in future! –Lauren S.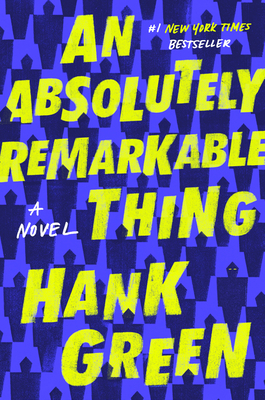 An Absolutely Remarkable Thing
by Hank Green
available in September, hardcover, Dutton Books
I'm not at all surprised that this book is full of humor and wit; what else would you expect from vlogbrothers co-creator Hank Green? He's crafted a unique heroine in April May who unwittingly stumbles upon a giant robot sculpture (who she calls Carl) that is definitely more than it appears. There is so much social commentary woven into the core of this story: our use and obsession with social media, group polarization, celebrity and fame, and much more. On top of all that, it's a page-turning mystery and wow, what a cliffhanger! –Lauren S.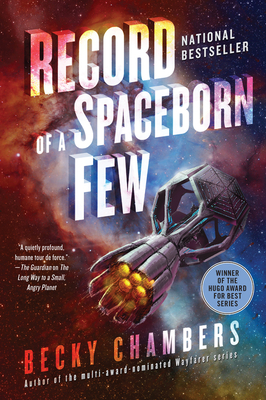 Record of a Spaceborn Few (Wayfarers #3)
by Becky Chambers
available now, paperback, Harper Voyager
The third outing in Becky Chambers Wayfarers series is a sort of anthropological look at the quaint human culture of the Exodus fleet, told from the perspective of aliens, "grounder" humans, and Exodans alike. When one of the ships in the fleet is destroyed in a freak accident, the Exodans are faced with a dilemma: when your universe is filled with helpful aliens and unpopulated planets, is there any reason to carry on living in space? –Laura P.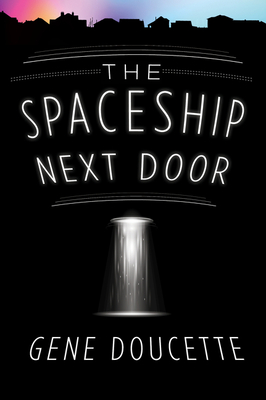 The Spaceship Next Door
by Gene Doucette
available in September, paperback, John Joseph Adams/Mariner Books
When a UFO lands in a field in Sorrow Falls, Massachusetts, it puts the whole world in uproar, but three years later, the mysterious ship still hasn't done anything! Sixteen-year-old Annie Collins knows everyone in town and all their secrets. Can she figure out what the heck this alien craft is up to? And why are town members acting so strangely? –Laura P.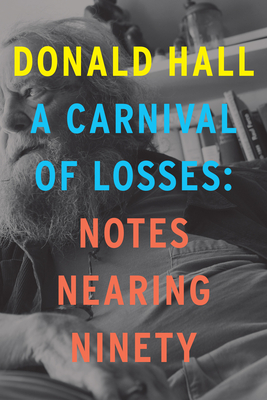 A Carnival of Losses: Notes Nearing Ninety
by Donald Hall
available now, hardcover, Houghton Mifflin
Donald Hall died June 23 — just short of 90. Before he passed, he reflected on aging and his remarkably creative life in a final essay collection that is achingly beautiful in its honesty and humor and a master class in craft. Writer Ann Patchett says: "Donald Hall writes about love and loss and art and home in a manner so essential and direct it's as if he put the full force of his life on the page." Absolutely, Ann! –Mary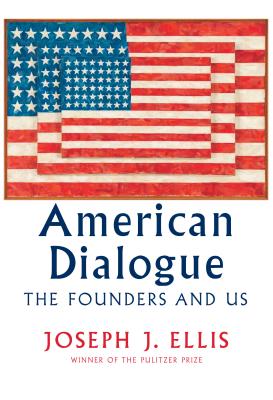 American Dialogue: The Founding Fathers and Us
by Joseph J. Ellis available in October, hardcover, Alfred A Knopf
Joseph Ellis looks at four issues: race relations, equality, the constitution, and international relations by examining the lives and philosophies of four of the nation's founders: Thomas Jefferson, John Adams, James Madison and George Washington. He then follows each section with an examination of our current situation and the backlash and misconceptions with which we are left. If this seems dry, it is anything but. The book is filled with brilliant insight and clarification. The inconstancies of Jefferson's racism seem clearer after reading this book. Adams, the consummate student of history, anticipated the economic inequality of the gilded age (or our own.) Madison, a major author of the Constitution, insisted that it was a "living document." Washington had good reasons for what seem like an isolationist philosophy. The author makes liberal use of letters and other writings of the men he studies, and the book contains detailed end notes and sources. In this short blurb, I can't possibly do justice to this fascinating volume. I hope it will become required reading in every high school civics class. –Terri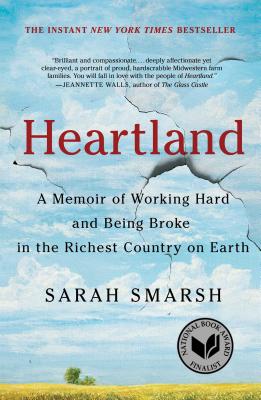 Heartland: A Memoir of Working Hard and Being Broke in the Richest Country on Earth
by Sarah Smarsh
available in September, hardcover, Scribner
Read Smarsh's memoir to hear a compelling, new Midwestern voice that encourages understanding rather than stereotypes of Americans who — despite working hard — cannot escape poverty. Read it also for the beauty of Smarsh's language as she sketches Kansas farming seasons and loving, honest family portraits — especially of the women who, by example, set her on an extraordinary path of self-preservation. Heartland affirms there are no easy solutions to bridging America's economic divide, but that mutual respect is a place to start. –Mary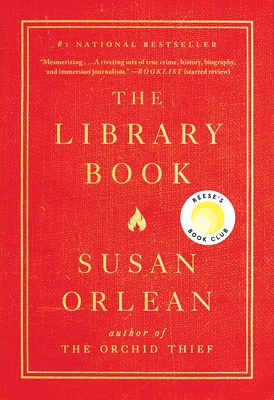 The Library Book
by Susan Orlean
available in October, hardcover, Simon & Schuster
Susan Orlean has written a love letter to libraries in a page-turner that explores the unsolved mystery of the 1986 fire that nearly destroyed the Los Angeles Public Library. Through riveting reporting and often lyrical writing (fire has never seemed so alive), Orlean reveals the extraordinary characters who built the L.A. Library and the fire that consumed countless treasures. Ultimately, it's a tribute to the vital role libraries play in our lives and our communities. –Mary
Extremely readable and fascinating, The Library Book is a true gift to one of our beloved institutions — the library. –Kelly E.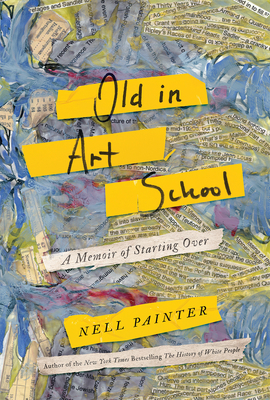 Old in Art School: A Memoir of Starting Over
by Nell Painter
available now, hardcover, Counterpoint
When Nell Painter turned 64 she decided NOT to retire. She decided to start over. Already a successful author (The History of White People) and an academic, Nell had a passion for art that had called to her all her life. Now was the time to jump in and follow a long-shelved dream. She called herself "an old black woman who didn't fit in" among the younger, zanier, diverse art students, yet she persisted! Travel with her through the art studios, the vast media methods, the ageism, the racism, and explore the artwork of contemporary, yet unknown, artists. –Cindi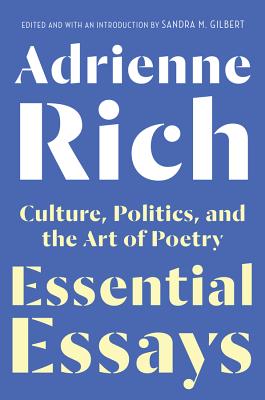 Essential Essays: Culture, Politics, and the Art of Poetry
by Adrienne Rich
available in September, hardcover, W.W. Norton
Not only was Adrienne Rich a poet (one of my favorites), she was also an essayist who thought critically about ideas like motherhood, feminism, and lesbianism. Her writings are canon for me and this new collection, spanning her career from the 1960s to 2008, is a timely reminder for both new and current fans of her work. –Sarah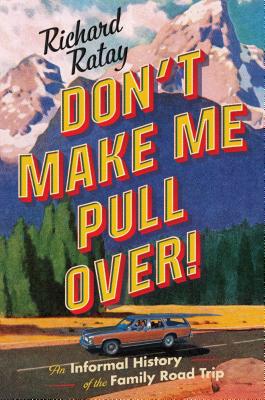 Don't Make Me Pull Over! The Informal History of the Family Road Trip
by Richard Ratay
available now, hardcover, Scribner
Many of us can relate to The Family Roadtrip! This funny (and informative!) memoir follows car trips taken by the author and his family in the 1970s. Beginning with a snowy spin-out in Indiana, Ratay, the youngest of four siblings, describes road trip adventures made possible by the Interstate Highway System. A travelogue with histories of car makers, ambitious construction, roadside entrepreneurs; and discovering for yourself what a place was like without Googling it first. –Laura O.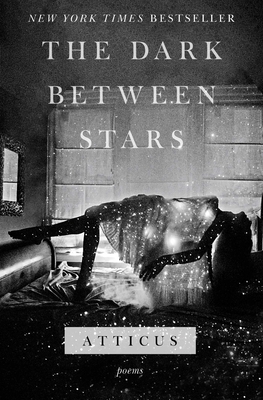 The Dark Between Stars
by Atticus
available in September, paperback, Atria
Atticus' writing blooms in seeming simplicity, until you sit with it for a moment and start to let his words come alive in your heart and mind. Ranging in subject matter from the mundane to the magical, this second volume of work from the anonymous poet is dazzling and delightful with its fantastic prose-poetry and photography. –Hannah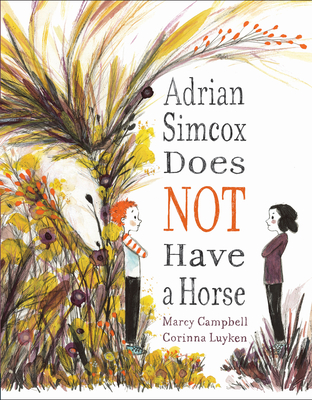 Adrian Simcox Does Not Have a Horse
by Marcy Campbell, illustrated by Corinna Luyken
available now, hardcover, Dial Books
Did you know Adrian Simcox has a horse? And that it's the best and most beautiful horse in the world? Well, Chloe does not believe this is so. Where would Adrian keep a horse in the tiny house he lives in? And how could he even afford one when he has holes in his shoes? This gorgeous picture book highlights the importance of imagination, kindness, and empathy. Try to spot all the horses hidden throughout the stunning artwork! –Hana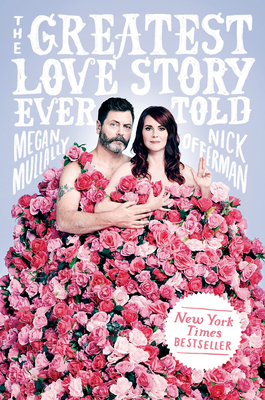 The Greatest Love Story Ever Told: An Oral History
by Nick Offerman and Megan Mullally
available in October, hardcover, Dutton Books
Nick and Megan are outrageously hilarious in their own right, but put together they're an unrelenting roller coaster of laughs, loves, and innuendos that will redden your cheeks. Live vicariously through them as they reminisce over their own meet cute, more than 15 years of marriage, and pictures of themselves with puzzles they've done that'll melt even the coldest heartsicles. –Abbie S.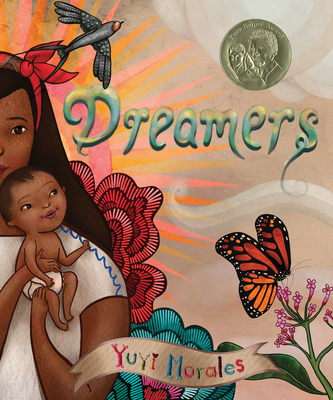 Dreamers
by Yuyi Morales
available in September, hardcover, Neal Porter Books
Glorious. That is the most succinct word for Caldecott winner Yuyi Morales's newest creation. Dreamers follows Yuyi's journey with her young son from Mexico to the States, Morales speaking no English at the time. When they find a beautiful, unexpected gift called the public library, everything comes together in a stunning way. Dreamers is about leaving your home, making a new home, and holding onto your dreams wherever you go. –Hana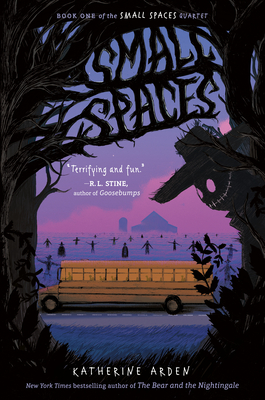 Small Spaces
by Katherine Arden
available in September, hardcover, G.P. Putnam's Sons Books
Ollie thinks a book she stole and a mysterious farm in her hometown are somehow connected, but she doesn't have much time to figure it out. Following a terrifying warning from a strange bus driver after their school bus breaks down leaving the farm after a field trip, she decides to take her chances and escapes into the woods. Total creepiness ensues! I couldn't put it down and turned on all the lights in the house while I was reading; this book was spooky! –Lauren S.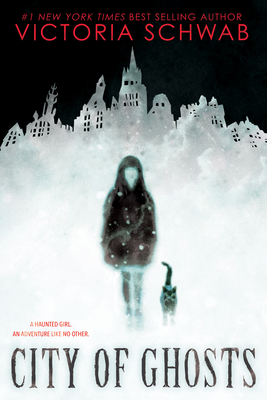 City of Ghosts
by Victoria Schwab
available now, hardcover, Scholastic Press
I loved this spooky ghost story! Set in Edinburgh, Scotland, amongst the many castles and graveyards, City of Ghosts is a perfect read for this fall. Cass can go back and forth between the world of the living and the spirits, but when the ghosts in Edinburgh show themselves to be more dangerous than she thought, Cass and her ghosty best friend will have to act fast. –Hana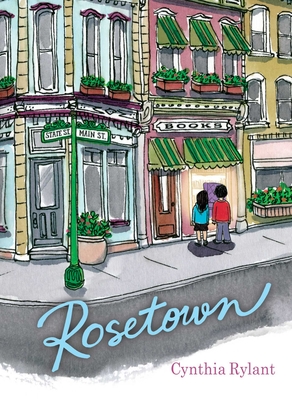 Rosetown
by Cynthia Rylant
available now, hardcover, Beach Lane Books
Rosetown, Indiana, is home to Flora Smallwood. Her mom works at the local bookstore with the big purple chair. Flora's dad lives down the street in the yellow house and she has a friend, Yury, who is a super good friend. Flora is just starting 4th grade and she has also started piano lessons! Soon she will have another new friend and an exciting new home. –Kelly E.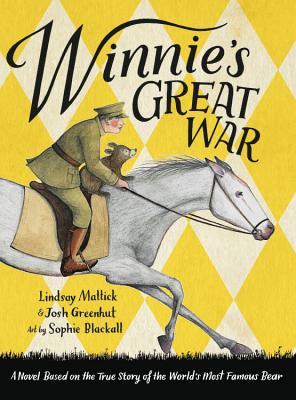 Winnie's Great War: A Novel Based on the True Story of the World's Most Famous Bear
by Lindsay Mattick and Josh Greenhut
illustrated by Sophie Blackall
available in September, hardcover, Little, Brown and Company
During World War I, an extraordinary bear named Winnie was in the Canadian Veterinary Corps. Winnie eventually went on to meet a young boy named Christopher Robin Milne and inspired the everlasting story of Winnie-the-Pooh. Winnie's Great War tells Winnie's story through the bear's own eyes, pieced together from the real wartime journal of the Captain who cared for her. This story is exceptional, and a must-have for anyone who has visited Pooh and friends in the Hundred Acre Wood. –Hana
This is the story of Winnipeg, the real little bear behind A.A. Milne's Winnie-the-Pooh, and how she went from the woods of Canada to becoming a military mascot and then all the way to the London Zoo. Winnie's Great War is an absolute delight for all ages… and a bit of a tearjerker as well. I can see it becoming the favorite of many a family, if not a classic in its own right! –Hannah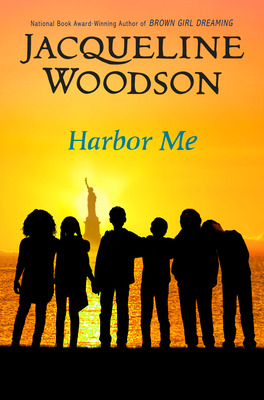 Harbor Me
by Jacqueline Woodson
available now, hardcover, Nancy Paulsen Books
When six kids are assigned to a room for a weekly chat, no adults allowed, they find themselves opening up to each other in unexpected ways. Esteban is terrified of never seeing his recently deported father again. Haley's father is in jail, and Amari is scared of getting hurt just because of the color of his skin. Woodson is the current National Ambassador for Young People's Literature and the introspective brilliance shown in Harbor Me is exactly the reason. –Hana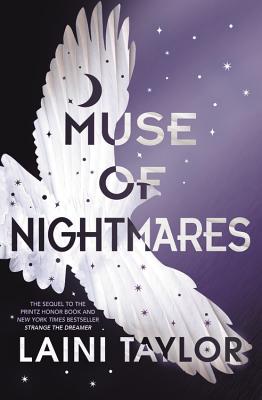 The Muse of Nightmares
By Laini Taylor
available in October, hardcover, Little, Brown Books for Young Readers
Prepare yourselves for the dazzling follow up to Strange the Dreamer. I haven't been this excited about a sequel since Harry Potter, in all seriousness. The story starts right where we left Lazlo and Sarai, and I promise you won't be disappointed. Her beautiful writing shines through every page, and the way she fleshes out her characters even more is impressive. Plus, she weaves in links to her previous trilogy, Daughter of Smoke and Bone, so if you read closely, you'll spot some easter eggs! –Lauren S.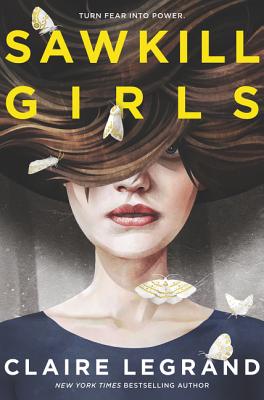 Sawkill Girls
by Claire Legrand
available in October, hardcover, Katherine Tegen Books
The author of Furyborn is back but this time with something completely different: an equally awesome, suspenseful paranormal thriller. I loved the myth that she builds in this story, but by far my favorite aspect is the three diverse, imperfect female characters who are the heart and soul of this book. It's all about female camaraderie and fighting off the evil lurking on the island together and I LOVED it! –Lauren S.
When a diverse trio of girls battle a demon from another dimension, things are bound to get dark. Sawkill Girls was everything I have wanted out of YA literature in the last few years. It has heart and strength as the protagonist must battle forces beyond their understanding, as well as ancient misogyny and their own misunderstandings. Claire Legrand is one of my favorite authors and this book is another example of why she is so incredible. –Hayden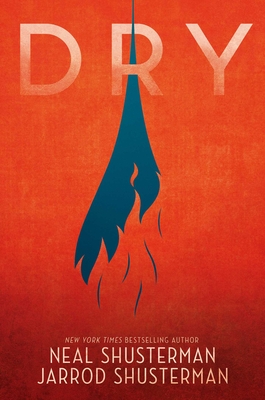 Dry
by Neal and Jarrod Shusterman
available in October, hardcover, Simon & Schuster
It's present day-ish So Cal and the government has implemented something called the Tap-Out. All water has been turned off, reserving what little there is for "critical services" which do not include the general public. Local teen Alyssa watches as her community goes animal in the days following the shut off. Her parents disappear in an effort to get water and she and her little brother are left to fend for themselves in an increasingly desperate situation. With Dry, the Shusterman father/son duo has created a scenario that feels all too believable and is totally unsettling. You'll never take water for granted again after this one. Prepare to be thirsty. –Claire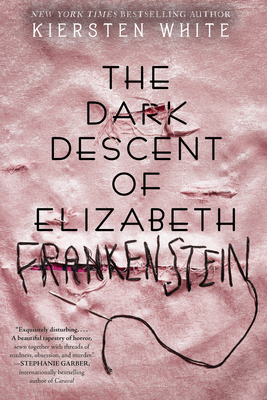 The Dark Descent of Elizabeth Frankenstein
by Kiersten White
available in September, hardcover, Delacorte Press
Do you ever wonder about Elizabeth Frankenstein? The mostly-absent-from-the-tale adopted sister of Victor? Well, look no further! Elizabeth's story is deceptively dark and intriguing, and behind her innocent front is a masterfully calculating mind doing whatever it takes to survive in a heartless world. Perfect for your Halloween read. –Hana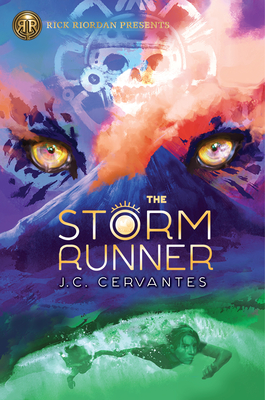 The Storm Runner
by J. C. Cervantes
available in September, hardcover, Rick Riordan Presents
I continue to be so impressed with the mythology-packed books coming from Rick Riordan Presents. J. C. Cervantes brings a fast-paced, high-stakes adventure from the world of Mayan mythology, with a spunky young hero who must stop the Mayan gods from destroying each other and the world. Seriously, don't miss it! –Hana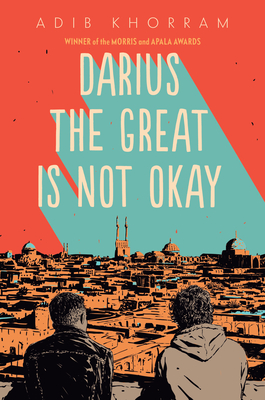 Darius the Great Is Not Okay
by Adib Khorram
available now, hardcover, Dial Books
Darius doesn't fit. He's not American enough. And when his family travels to Iran for the first time in his lifetime, he worries he won't be Persian enough. Darius's tale is simply addicting. Khorram tackles family, what it means to be who you are, and living with clinical depression (especially when those around you don't understand it), all while breaking down toxic masculinity with grace, heart, and just the right amount of tea and Star Trek references. –Hana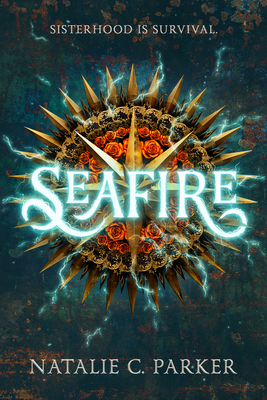 Seafire
by Natalie C. Parker
available now, hardcover, Razorbill
I am hardcore in love with Caledonia Styx and her all-girl crew aboard the ship the Mors Navis. Determined to take down the vicious warlord responsible for the destruction of their families and homes, Cal's crew takes on the patriarchy in a vicious storm of strength and sisterhood. Read and feel empowered! –Hana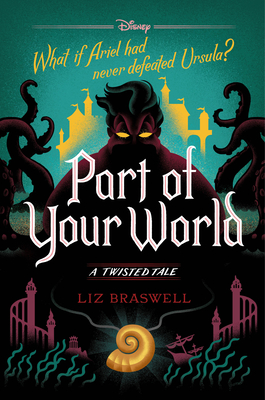 Part of Your World: A Twisted Tale
by Liz Braswell
available in September, hardcover, Disney Press
If you're like me then you have reverse Ariel syndrome — all you want is to live under the sea. Splash into an alternate universe where Ariel didn't defeat Ursula OR break Prince Eric from his stupor OR save King Trident. True to the characters and seamlessly woven into the Disney Classic, make this epic "tail" a Part of Your World. –Abbie S.

The Little Mermaid was one of my favorite stories growing up. Now that I am older, I am thrilled to read a darker, even more fantastical version of the story. It is obvious that Liz Braswell has amazing enthusiasm for fairy tales; she brings Ariel's world to life in vivid detail and this novel is certainly one to dive into. –Hannah