Printer-friendly version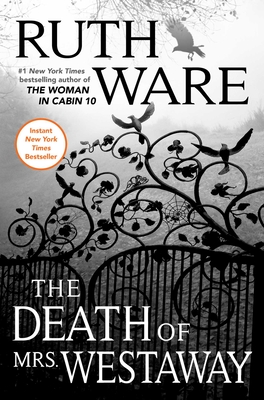 The Death of Mrs. Westaway by Ruth Ware

Admittedly, I am a big fan of Ruth Ware; she writes very quintessential British mysteries, full of interesting characters, always uses a female lead, and is darn good with the ending 'twist.' I loved In a Dark, Dark Wood, really liked Woman in Cabin 10, and thought The Lying Game was okay. In Mrs. Westaway, Ware has her mojo back. Hal, a lonely young woman, deals tarot cards on the Brighton pier, has some serious money issues and a nasty loan shark, and has recently received a letter telling her that as Mrs. Westaway's granddaughter, she has an inheritance coming. All good, right? Yeah, nope. All of Hal's paperwork shows her grandparents' names and none of them are Westaway, she's never heard of this family, and it would literally take her last dime to get a train out to Penzance. Yet...how can she not go? Who better to pull off a con than a fortune teller? As Ware spools out the threads (three uncles she's never met, a forbidding and creepy housekeeper, a diary from a teenage girl, a creaky cold Cornwall mansion, and some prophetic magpies), I followed quite a few hints down wrong roads. This book kept me turning pages long past when I should have - great vacation read, or for a rainy day, or just for anyone that loves a solid mystery.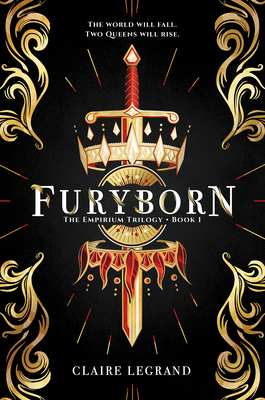 Furyborn (The Empirium Trilogy #1) by Claire Legrand

Take all the most incredibly creative ingredients from other fantasy novels: shades of HP (tournament, dementors, trio of friends, prophecies), Hunger Games trilogy (tournament costumes), Game of Thrones series (army of the dead, flying creatures), Shadow and Bone trilogy (different magical skills for cliques of people), Daughter of Smoke and Bone trilogy (angels for antagonists). And now mix it all together with Claire Legrand's natural affinity for gorgeous writing, a creative and beautifully drawn fantasy world, a gripping plot, and complex and deeply developed characters, and here is a new hit fantasy series. This book is wicked good; its characters invaded my nighttime dreams, made me stay up waaaay too late at night, and made me voraciously hungry for the second book.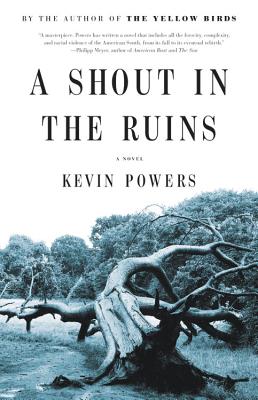 A Shout in the Ruins by Kevin Powers

In 2012, Kevin Powers wrote his award winning debut novel called Yellow Birds, an evocative and unforgettable story of the Iraq war. Six years later he is back with another powerful and confronting story, this time set in the South. The story spins throughout time periods: the Beauvais plantation as its inhabitants face the cruelty of enslavement and the brutality of Civil War; Virginia in the 1950's as an old man searches for his identity; and the 1980's as a woman reflects back on her life. Through these brief snapshots of life, Powers forces us to see what our American history of racism, enslavement, and lack of opportunity has done to all of us, whatever race we may be. The power of hate and how it entraps all humanity is shown to be insidious and powerful. This is not a book to be read when falling asleep; one needs all their emotions right on the surface, all their wits about them as the setting changes, and all their own cultural biases at the forefront to see the beauty in this book. This would be a phenomenal book club choice, and also a powerful read for a high school or college classroom, particularly in today's world as we continue to see the consequences of terrible decisions made hundreds of years ago.
---

Reviews reposted with permission from Laurie's Lit Picks.
...
Like what you're reading? Want more? Let's be friends! Stay connected with all the good stuff happening at Village Books & Paper Dreams on Facebook, Twitter, and Instagram