MARYANN KOHL, ART WITH ANYTHING: 52 WEEKS OF FUN WITH EVERYDAY STUFF--"PLAY-SHOP" FOR ADULTS/PART OF "LOCALS IN THE KNOW" SERIES
Event address:
Village Books
1200 Eleventh Street
us
Award-winning author, artist, educator, and speaker MaryAnn Kohl returns with art projects made from easy-to-find, everyday materials in her 23rd book.  Join us to celebrate the milestone anniversaries of MaryAnn (25 years of brining art to children) and Village Books (30 years of building community one book at a time)!  You will explore some amazing hands-on bubble wrap art projects with MaryAnn, as well as view slides showing other artworks by kids who explored hands-on art from Art with Anything.  This event promises to be a fun night for parents, teachers, child care providers, and adventuresome grandparents.  MaryAnn F. Kohl is the author of numerous award-winning art idea books for children, now available in seven languages.  She lives, teaches, and creates in Bellingham.

Every Tuesday in August, Village Books will celebrate the breadth of expertise in area by offering our "Locals in the Know" series.  This diverse showcase is but a sampling of the expansive knowledge our neighbors possess, and is sure to spark some engaging summer conversations.
Books: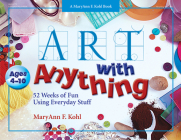 $19.95
Email or call for price.
ISBN: 9780876590850
Published: Gryphon House - June 1st, 2010
---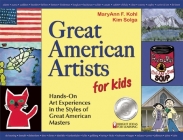 $18.95
Email or call for price.
ISBN: 9780935607000
Published: Chicago Review Press - July 1st, 2008
---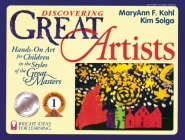 $18.95
Email or call for price.
ISBN: 9780935607093
Published: Chicago Review Press - May 1st, 1997
---