Read This! Laurie's March Picks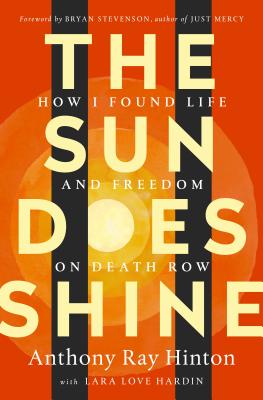 The Sun Does Shine by Anthony Ray Hinton, Bryan Stevenson, and Lara Love Hardin
Powerful. Heart-wrenching. Inspirational. Anger-inducing. Hopeful. In other words, this is a "do not miss" book to read. Told by an innocent man who spent thirty years on death row in an Alabama state prison, this book will do what Just Mercy by Bryan Stevenson did; it will shake you to the core, make you question the idea of 'justice' in America, and give you hope that regardless of what society does to a person, it is still possible to be human. Ray Hinton was a 29 year old man who was just cutting his mom's lawn one day when he was arrested; subsequently convicted by a white prosecutor, white judge, and all white jury, through his words Ray shows us life on death row, the choices he makes to turn from bitterness to compassion, and the incredible help he gets from Bryan Stevenson and the Equal Justice Initiative to fight for his release. It is a rare book that can make one rage one moment, cry the next, and then squeeze one's heart to produce an incredible admiration for one human; The Sun Does Shine is that rarity. It is a perfect choice for a book club, a person interested in social justice, but more importantly, it is the must-read book for someone who thinks they know everything about how justice works in America and is willing to let the blinders be ripped off their eyes.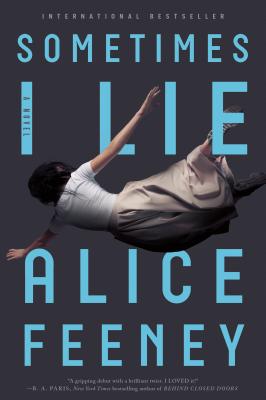 Sometimes I Lie by Alice Feeney
Hold onto your black, twisted, psychological thriller hat - this book is a DOOZY! Heck, just look at the title. The main character, Amber, is in a coma, she believes her husband has fallen out of love with her, and yes, sometimes she lies. And that is just the beginning. Told in three different time periods, debut author Feeney does a masterful job of stringing the audience along: Amber's story of "Now," as she experiences her present coma and all the visitors to her hospital room; Amber's story of the previous week prior to her car accident that precipitates the coma; and diaries from a long-ago childhood that tell of a poverty-stricken, loveless, abusive childhood and her best friend. An ex-boyfriend makes an appearance, while the husband and sister play pivotal parts, making one wonder what happened in this 'idyllic' adult life. The red herrings along the roadside are thick and plentiful, and you will find yourself crashing against them throughout the pages of this short, crisp, well-told thriller. I began this book on a Saturday morning, and closed the cover that same night while my husband wondered if my nose was ever going to rise from the pages. It is that kind of book. It will make a reader question the narrator (is she reliable or is she stringing us along?), question the ending (did this really just happen or did I miss something earlier?), and question when the next book by this author is coming out. In other words, this book is a HIT.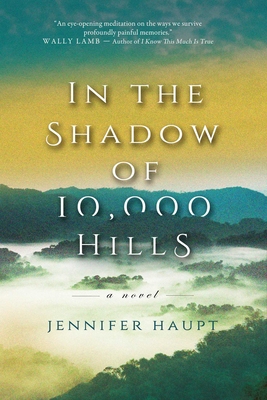 In the Shadow of 10,000 Hills by Jennifer Haupt
It's hard to know where to start with this profoundly gorgeous book. Evocative, lyrical, powerful...this book grabs the reader by the throat and forces one to look at the survivors of the Rwandan genocide, and it doesn't let go easily as I found myself continuously thinking of this story well after turning the final page. First, the characters - oh my, the deeply complex, beautifully flushed out people who inhabit these pages: Lillian, a young girl involved in the beginnings of the civil rights movement in America, who eventually moves to Rwanda and starts an orphanage; Henry, the white man Lillian loves during a time it wasn't allowed, a photographer, a father, a wanderer, a lost man; Tucker, a young medical student who comes to Rwanda seeking meaning in his life; Rachel, Henry's daughter and grieving mother, who seeks answers about her father to fill the empty spaces in her heart; Chloe and Nadine, survivors of the genocide, living victims whose life will never be the same; and most importantly, the country of Rwanda, the land of 10,000 hills, whose land is rich with both tradition and hate, the land that needs to heal and regrow. Author Jennifer Haupt, a journalist who gathered the stories of the Rwandan survivors and wove it into a breathtakingly beautiful book, shows great talent in her debut novel. I cannot recommend this book highly enough. And don't miss our Literature Live Event with Jennifer Haupt in Fairhaven on May 6, 4pm!
...

Reviews reposted with permission from Laurie's Lit Picks.
...
Like what you're reading? Want more? Let's be friends! Stay connected with all the good stuff happening at Village Books & Paper Dreams on Facebook, Twitter, and Instagram