Printer-friendly version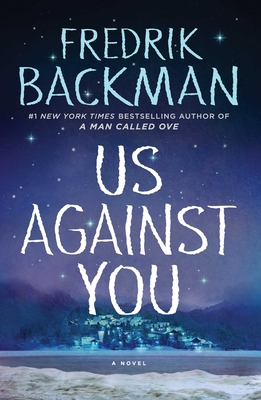 Us Against You by Frederik Backman

If you read Beartown, you will be compelled to read this one. I was not sure if I was ready to re-enter the small northern town of Beartown, to relive the heart-wrenching yet incredibly heroic tale of a culture that turned its back on a vulnerable girl and her family. Yet I also wanted to know..what next? This book picks up at the end of a tragic loss for the Beartown hockey team after a young girl's story of rape sidelines the star, and forces his friends to become heroes or villains. Once again Backman is able to take our hearts and wrap them around his characters: the new female hockey coach who says she only cares about hockey but gives chances to kids who never had them before; the head thug who loves his brother and his hockey team with a purity that defies reason; the two best friends who must re-find how friendship should be defined; the star who is outed, and must find his place in the hockey stadium and the world at large; the mother and father whose life ambitions pull them apart; the politician who is willing to sacrifice them all for power; and the crusty old bartender who holds the town together. As I turned the final page, I felt bereft, as if I had lost a town of friends, people I cheered for, yelled at, shook til their teeth rattled, and ultimately drew into my heart. Yep, I loved this book; I loved it because Backman reminds us that humans are complicated, not perfect, just complicated.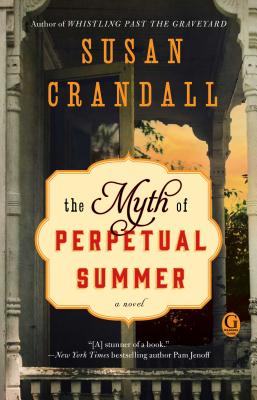 The Myth of Perpetual Summer by Susan Crandall

Susan Crandall is a master of tales of the south, dysfunctional families, heroic children, and satisfying endings. Her previous two books, Whistling Past the Graveyard and The Flying Circus, were some of my favorites, and her latest is a worthy member of her collection of Southern stories. This time around we are introduced to the James family, living in Mississippi in the 1960's: the father, a history professor who suffers from bi-polar disorder; the mother, completely uninterested in being a mother; Gran, who wants to believe in the old elegance of the south and her aristocratic family; Griff, the oldest boy trying hard to outrun his embarrassing family; the twins, Dharma who is desperate for attention, and Warner, who just wants to be loved; and Tallulah, the narrator, a smart, compassionate, courageous, independent young cuss of a girl. The story moves from California in the hippie era, back in time to Tallulah as she tries to repair the broken threads of her family, and forward to 1972 as the family tries to save one of its own. My one complaint is the ending is a bit saccharine, but then again, we all need hope, especially in the face of tragedy. This book will make you cringe, remind us of hard times past, and eventually warm your heart.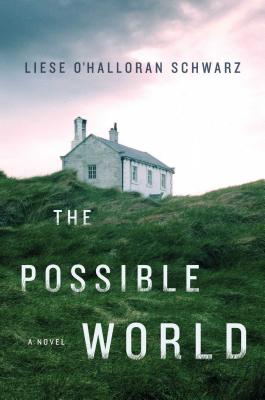 The Possible World by Liese O'Halloran Schwarz

This book is good, and I mean really good. Reminiscent of authors Jodi Picoult and Kate Morton, Schwarz is able to pull together different time periods, characters, and plot lines, weave them into a panoramic view, and then pull it all together in the end. First the characters: Lucy, an ER doc, struggling with her marriage, the crazy hours, and the emotional turmoil of incoming patients; Clare, an elderly patient in assisted living, looking back at her Depression-era childhood and the direction life took her; Leo, a young boy, given away by his mother, and in need of a home where he is loved; and Ben, a young boy, traumatized after a horrific murder scene, and scared speechless. Somehow, Schwarz pulls these disparate people together, creating a book one cannot put down, and reminding us of the power of love, the pull of our past (in every way), and the ways strong women can choose to direct their lives. In other words, Schwarz is a very talented storyteller.
---

Reviews reposted with permission from Laurie's Lit Picks.
...
Like what you're reading? Want more? Let's be friends! Stay connected with all the good stuff happening at Village Books & Paper Dreams on Facebook, Twitter, and Instagram