Printer-friendly version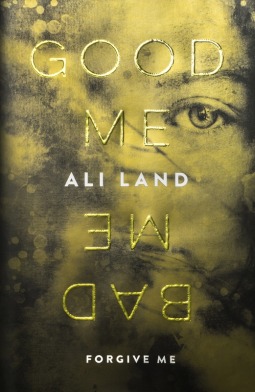 Good Me, Bad Me by Ali Land
My, oh my, this is one deep, dark, twisty, brilliant, mess-with-your-mind kind of book. Once I picked it up, it was impossible to put it down and it literally kept me guessing until the last three pages. Milly's mom is a serial killer. And I don't mean the garden-variety, "I randomly shoot people" type of killer; I mean the "torture small children and bring sorrow and tragedy into families" type of murderer. So the question is, how does that impact Milly? Can she live a normal life after turning her mother into the London police? Can the psychologist with whose family she now currently lives assuage her painful memories? Can her new 'sister' destroy her with the bullying, or make her stronger? Can her friendship with a younger girl be healing or destructive? And the ultimate question...how far from the tree does this apple fall? Author Ali Land spent years as a mental health nurse in the UK and her deep knowledge shows. She is a master of character development, creating rich and complex humans that a reader can cheer for, or empathize with, or root against as the story progresses. This is one humdinger of a book for a debut; I will be first in line for Land's second book!
The Rules of Magic by Alice Hoffman
One of my favorite authors is back and I could not wait to get my hands on her latest, due out November 10 (thank you Net Galley for the advanced copy!). While I loved The Musuem of Extraordinary Things and The Marriage of Opposites, The Dovekeepers of 2011 remains my favorite due to its setting in biblical times and the extraordinary four women who tell the story of the Masada. In Hoffman's latest venture, she returns to the world of one of her earliest works, Practical Magic, and the Owens family of witches. Thanks to the long-ago Salem witch trials, the intermingling of two families, and a dark curse that hangs over the Owens' head every generation, falling in love can be a deadly prospect. The three Owens children, Fran, Jet, and Vincent, are each highly unique. Hoffman uses magical realism in a delightful way, with mischievous happenings, some humor, and then some dark magic thrown in as well. I was mesmerized by this story - it is what I call a 'delicious' read that will keep you entertained until the very last page.

Reviews reposted with permission from Laurie's Lit Picks.
...
Like what you're reading? Want more? Let's be friends! Stay connected with all the good stuff happening at Village Books & Paper Dreams on Facebook, Twitter, and Instagram