Printer-friendly version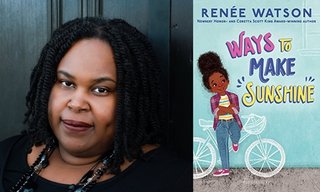 Village Books is thrilled to work with Sunnyland Elementary to bring this celebrated author (virtually) on Monday, November 23! Autographed book plates are available in a limited quantity so order your books early!
Important: In the comments field at checkout, put your child's first and last name, their school, and their teacher.
You can get your books one of three ways:
1. Pick them up here at Village Books.
2. We can ship them to you (shipping charges do apply).
3. School Pick Up. Your books will be delivered to Sunnyland where you can pick them up curbside on your designated pick-up day/hours. *Note: Books must be paid for in order to pick them up at school.