Printer-friendly version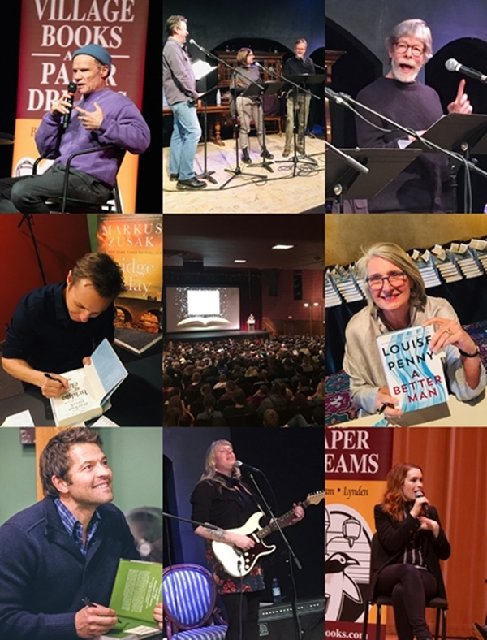 Photo credit: Taylor Hardman, Light and Grace Media
We are proud to host more than 300 events annually with regional, national, and international stars of the literary world. Authors we have hosted over the decades include Anne Lamott, Louise Penny, Markus Zusak, Jan Brett, Natalie Goldberg, John and Hank Green, Rick Steves, Flea of the Red Hot Chili Peppers, and hundreds more. Many of our events are community partnerships with local organizations like the
Whatcom Literacy Council
, the
North Cascades Institute
, the
Whatcom Humane Society
, and
Sustainable Connections
, as well as many others. We're very proud of our Literature Live events and even more proud to be able to contribute to our community. Without our community, we wouldn't have the opportunities we do today. Thank you for your support!
The landscape of events during the Covid-19 pandemic has certainly changed the way we gather and listen to our favorite authors. Village Books wants to assure our community that we are not letting this situation put a halt to our outstanding programming! We are lining up virtual events weekly and you can find a complete listing of all our events on our
Lit Live calendar
or by subscribing to our
Youtube channel
.