Printer-friendly version
Every quarter we put together a publication called the Chuckanut Reader. Upcoming events, new and notable books, as well as staff recommendations are featured along with a plethora of other goodies all geared to fuel your reading habits. Pick up a copy in store and get ready to plan your next couple months of reading! Below are the staff reviews and holiday gift recommendations from the Winter 2018 Chuckanut Reader for easy perusing:
Book Reviews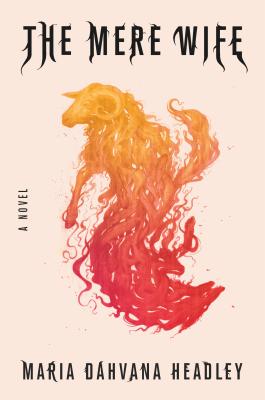 The Mere Wife
by Maria Dahvana Headley
available now, hardcover, MCD
A creative reimagining of Beowulf in which classic myths and monsters are combined with modern suburbia. Lyrical prose and imagery provide connections between ancient ideas and modern historical events. Beowulf's broadness is applied here, but Headley also reflects on the anxieties of modern parenting, choosing to shine light on female and matriarchal strength. The classic we all know gets turned inside-out with a feminist twist, providing a fun trip for the mind. A wonder! –Kristen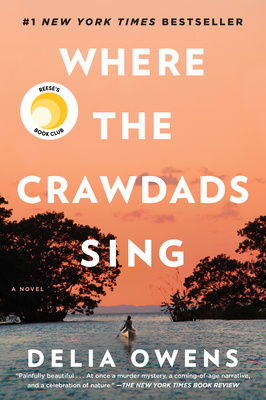 Where the Crawdads Sing
by Delia Owens
available now, hardcover, G.P. Putnam's Sons
A heart-wrenching tale of Kya, a young woman who lives in the unforgiving marshes of the North Carolina coast. Left alone by most of her family, Kya's story is one of survival, resilience, and hope springing forth from the dark. Beautiful imagery and lyrical prose bring this haunting, coming-of-age novel together. This story and its heroine will stick with you for some time. –Kristen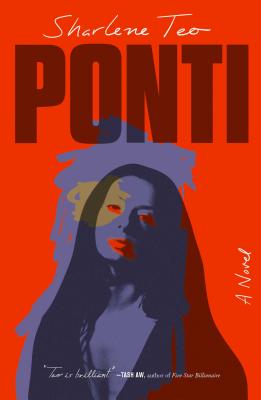 Ponti
by Sharlene Teo
available now, hardcover, Simon & Schuster
Looking for a book for that one avid reader in your life who always seems to be on the cutting edge, who knows about the cool books first before anyone else, who gravitates toward novels that are quirky but moody, offbeat but slightly dark? Are you that person? Do you want to be? Search no more, Ponti has got you covered. –Stephanie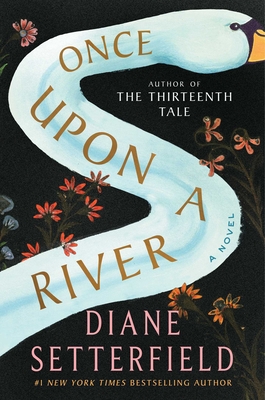 Once Upon a River
by Diane Setterfield
available in December, hardcover,
Simon & Schuster
There are few authors whose work I anticipate as highly as that of Diane Setterfield and at last, the wait is over! Her novel The Thirteenth Tale is easily in my top five of all time and now, with Once Upon a River, I find I just might need to make room in that top five for another title. A child found drowned in the Thames is rushed to an inn and pronounced dead, only to be miraculously revived after all were absolutely certain she was gone. Who is she? Where are her parents? As people come forward to claim this mute little girl, the mystery surrounding who she is grows. This one is delightfully eerie with Setterfield's lovely, atmospheric writing. –Claire
Author of The Thirteenth Tale and Bellman & Black, gifted storyteller Diane Setterfield takes us on a journey to London's Thames River. The story begins on a dark night at an inn where a stranger enters holding the body of a dead child, who hours later takes a breath. This story turns and twists as much as the infamous English river does. Brilliant! –Kelly E.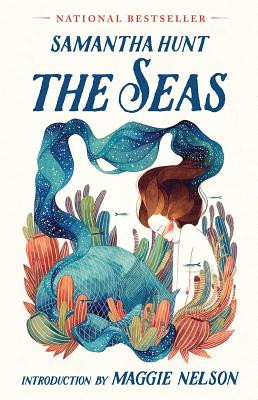 The Seas
by Samantha Hunt
available now, hardcover, Tin House Books
Easily my favorite book of the year, if not my favorite in a long time. The setting is a remote, cruel seaside town. The narrator, a wayward, love-sick young woman, faces the hardships of grief after loss and the isolation that comes with the deep-seated belief that she is actually a mermaid. Poetic and absolutely haunting, the imagery is so sharp that you feel it in your bones long after you have closed the book. –Kristen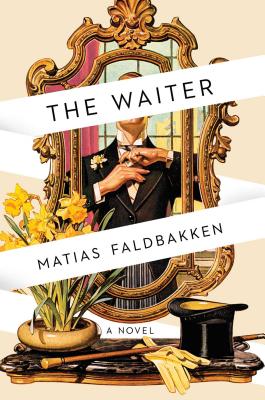 The Waiter
by Matias Faldbakken
available now, hardcover, Simon & Schuster
How I love books that take place in restaurants! What is it about that scene that is so intriguing and attractive? This novel paints the picture of life in an aging Norwegian eatery called the Hills so masterfully, I couldn't help be reminded of another favorite, A Gentleman in Moscow. Our waiter goes through each day exactly the same, depending upon that regularity, that repetition. It comforts him and gives him equilibrium. Until the day that an unknown young woman comes in and upsets the order of things. Charming, thoughtful, and even puzzling, I fell in love with this character and I suspect I won't be alone in that. –Claire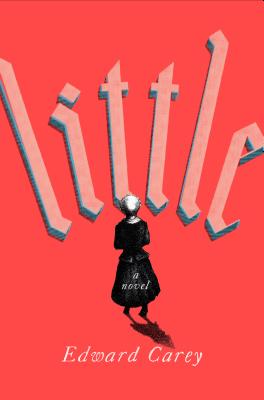 Little
by Edward Carey
available now, hardcover, Riverhead
Madame Tussaud's Wax Museums are a modern day familiar fixture in cities around the globe. But imagine a world before these waxen sculptures, when their advent was a novel art form. Carey recreates this world and reimagines Tussaud's (aka: "Little" due to her diminutive stature) origins. Part historical biography, wholly entertaining, this Dickensian and fantastical storytelling kept me up reading in the wee small hours. MUST READ! –Paul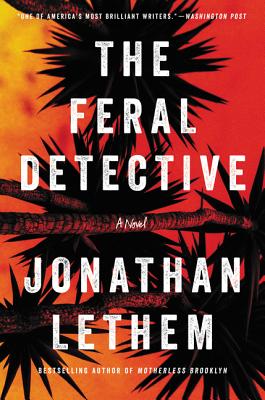 The Feral Detective
by Jonathan Lethem
available in November, hardcover, Ecco Press
The titular Feral Detective is a hardboiled private investigator, and the bones of this book hang on that archetype, but it also goes far beyond. As the protagonist enlists him to search for her friend's missing daughter, the characters and situations get more and more absurd, but Lethem's skill keeps everything from going off the rails. This book will keep you on your toes and scratch an itch for something substantive but not over-serious. –Stephanie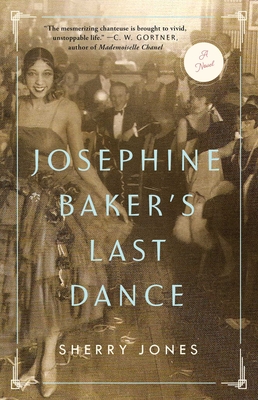 Josephine Baker's Last Dance
by Sherry Jones
available in December, paperback, Simon & Schuster
I went into reading this book not knowing much at all about this incredible woman. Rejected by her native country and embraced by her adopted country of France, Baker learned what it was like to live as a woman of color with all rights afforded to white people but denied black people in the United States. Writing it as a novel is so appropriate since her life reads like fiction. Dancer, singer, actress, spy, pilot, mother, lover, wife, and activist, Josephine Baker did it all and did it courageously. I came away from this book completely inspired. –Claire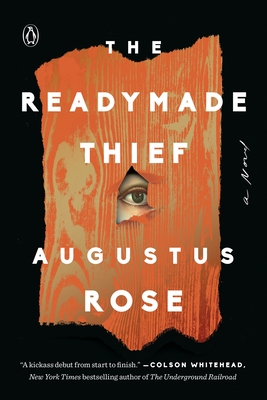 The Readymade Thief
by Augustus Rose
available now, paperback, Penguin Books
A fun, fast-paced read and quite an achievement for a debut novel! Teen runaway Lee Cuddy finds herself in a number of precarious situations, fueled by her intense desire for approval. Lee steals things, leading to some time in juvenile detention. Upon escaping, she ultimately stumbles upon secret societies, mystery, and mayhem. A thrilling and intriguing adventure of a book. –Kristen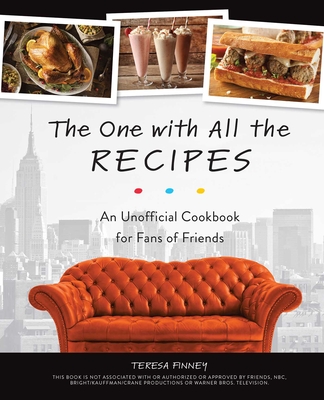 The One with All the Recipes: An Unofficial Cookbook for Fans of Friends
by Teresa Finney
available in December, hardcover, Ulysses Press
If you're anything like me and my sisters and you've seen every episode multiple times and know all the jokes and punchlines by heart, then this is the book for you. Make Thanksgiving sandwiches with the Geller's secret ingredient, try out that Mockolate hot cocoa, or put together the perfect meatball sub that Joey would be sure to love, and put on your own Friends-themed party! You know it would be a blast, even if you do decide to brave the beef trifle. –Lauren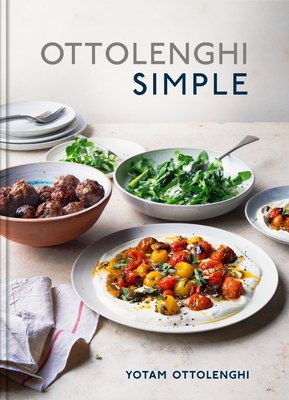 Ottolenghi Simple
by Yotam Ottolenghi
available now, hardcover, Ten Speed Press
If you've always been a little afraid to try Ottolenghi's other cookbooks because they look intimidating, then this is the one for you. While the recipes call for some ingredients you may not normally have in your pantry, he uses lots of the same ingredients throughout; you can make a lot of these dishes without going to a specialty store over and over again! The flavors he packs into his food are just wonderful and I can't wait to try more. I'd recommend making his ricotta meatballs! Yum. –Lauren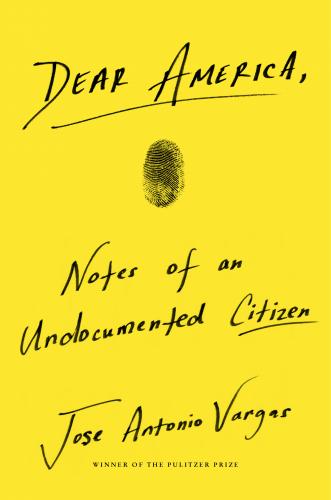 Dear America: Notes of an Undocumented American Citizen
by Jose Antonio Vargas
available now, hardcover, Deckle Edge
Jose Antonio Vargas shocked and amazed his peers and readers when he "cameout" publicly as an undocumented immigrant in this timely and powerfulmemoir. As a Pulitzer prize-winning journalist, his revelation is both emotionally charged and dangerous, as he has now made himself a target for deportation and controversy. He asks, "What really makes a person an American?" –Cindi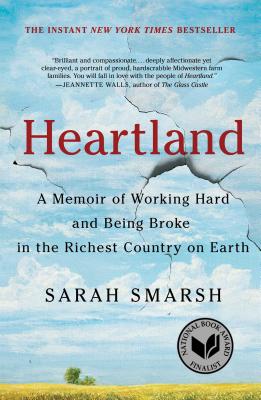 Heartland: A Memoir of Working Hard and Being Broke in the Richest Country on Earth
by Sarah Smarsh
available now, hardcover, Scribner
One in three American households are considered the 'working-poor.' Sarah Smarsh's memoir is the poetry of poverty in the heartland of Kansas, written without pity or sentimentality, she tells the story of her own families' hard work, hard lives and hard times. Being "dirt poor" is neither noble nor romantic, and her description of their survival skills and "making do" reveals the grit and grime of America's underbelly class, the uneducated who repeatedly vote against their own interests. This memoir reminds me of Hillbilly Elegy, by J.D. Vance, and Sherman Alexie's memoir, You Don't Have to Say You Love Me, all evocative and beautifully written. –Cindi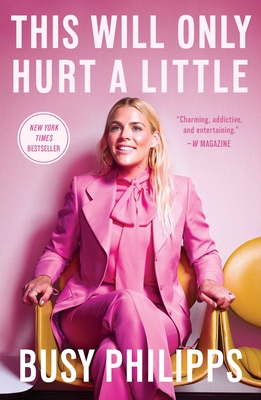 This Will Only Hurt a Little
by Busy Philipps
available now, hardcover Touchstone Press
It might be tempting to dismiss Busy Philipps as the girl from Dawson's Creek and Cougar Town who likes to post Instagram stories of her daily workouts. But in this funny, honest, intelligent memoir we encounter an extremely hardworking and determined woman whose life has had its share of challenges. This is no vapid attempt at girl power fluff — Busy is the kind of role model young women can be proud to look up to. –Stephanie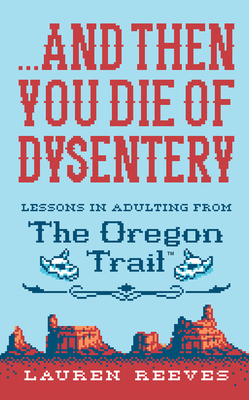 …And Then You Die of Dysentery: Lessons in Adulting from the Oregon Trail
by Lauren Reeves
illustrated by Jude Buffum
available now, hardcover, Houghton Mifflin Harcourt
If you're a person of a certain age, school labs packed with Apple IIe computers were filled with images of a covered wagon making its way across a pixelated map. The glory and heartbreak of the game Oregon Trail turns out to be a great metaphor for learning the harsh realities of life. Always caulk your wagon. –Sarah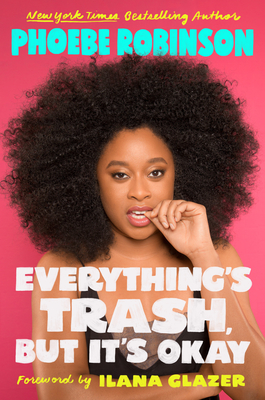 Everything's Trash, But It's Okay
by Phoebe Robinson
available now, hardcover, Plume Books
Phoebe Robinson has done it again, in a big way. It's hard to even know how to begin heaping praise on these essays. Robinson acts like she's coming at you with a fun book full of Bono anecdotes and comedic hashtags, but her thoughts on body issues, money, and feminism are the real deal. –Stephanie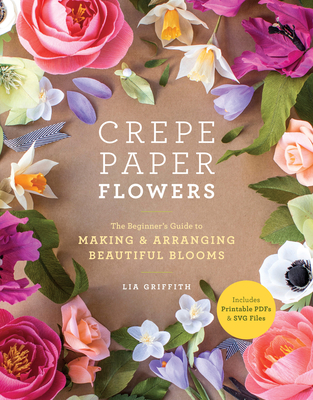 Crepe Paper Flowers: The Beginner's Guide to Making & Arranging Beautiful Blooms
by Lia Griffith
available now, paperback, Clarkson Potter
Flowers have been crafted out of crepe paper since the Victorian era, and have lately enjoyed a revival, thanks in part to Lia's inspiring and accessible blog (liagriffith.com). Her beautifully photographed beginner's guide walks you through the steps to create your own blossoms, and then incorporate them into larger projects. Take up a new hobby this winter! –Diana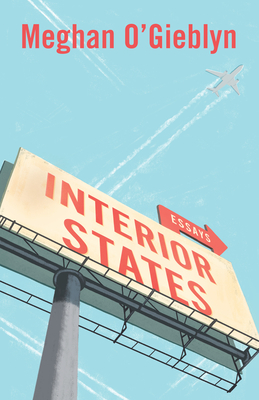 Interior States: Essays
by Meghan O'Gieblyn
available now, paperback, Anchor Books
In this collection, Meghan O'Gieblyn gives us an astute analysis of the state of middle America. As a former evangelical Christian, she delves into critiques of everything from Mike Pence to motherhood to artificial intelligence's intersection with the biblical end times. She portrays her own former faith and that of modern denominations as complex and mostly well-intentioned, while highlighting how cultural trends have historically shaped the message of the American church. –Stephanie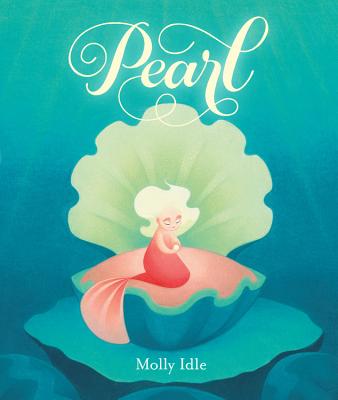 Pearl
by Molly Idle
available now, hardcover, Little, Brown Books for Young Readers
Oh my, what GORGEOUSNESS. Pearl is the story of a young mermaid who longs for something special to care for, just like all the other mermaids. But when her mother asks her to guard a tiny grain of sand, Pearl is crushed. What about the giant creatures of the sea or the beautiful coral reefs? The illustrations are breathtaking and the message of small things making a huge difference hits just the right spot. –Hana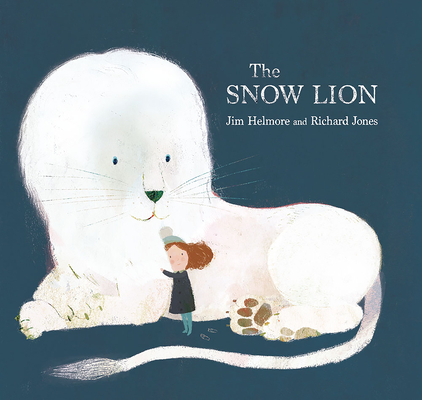 The Snow Lion
by Jim Helmore
illustrated by Richard Jones
available now, hardcover, Peachtree Publishers
When Caro moves to a new neighborhood, she's too shy to make friends. But then the Snow Lion shows up and she finds herself embarking on all sorts of adventures and fun. When one of the kids asks her to come play, Caro is unsure, but her wonderful Snow Lion knows just what to say. The Snow Lion is a beautifully quiet tale of imagination and the worth of friendship, told in a lovingly sweet and gentle way. –Hana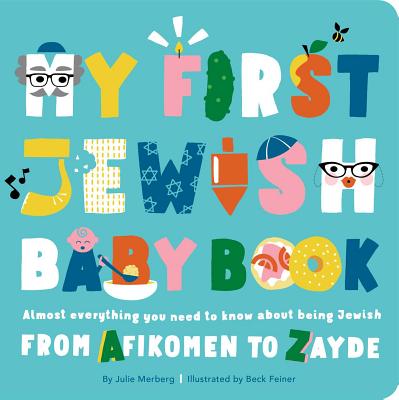 My First Jewish Baby Book: An ABC of Jewish Holidays, Food, Rituals, and Other Fun Stuff
by Julie Merberg,
Illustrated by Beck Feiner
available now, hardcover (board book), Downtown Bookworks
This book is adorable! What a fun way to introduce kids (Jewish and non-Jewish!) to lots of fun stuff about Judaism. A is for Afikomen that's hidden before the seder, B is for Bubbe (that's Grandma!), and C is for Challah — it's a great little gift book for parents and grandparents eager to share more with their kids. Plus, the artwork is lovely and simple! –Lauren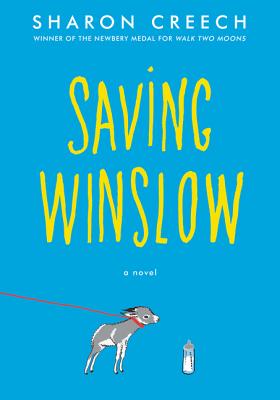 Saving Winslow
by Sharon Creech
available now, hardcover, HarperCollins
Sharon Creech has long-been and always will be a favorite of mine. Her new tale about a boy who takes in a sick newborn donkey is the latest in a long line of stories that go straight to the heart. Louie has never had much luck with pets. But he's set on succeeding with Winslow, a baby mini donkey who isn't expected to make it. But Winslow is stronger than he seems, and Louie is certain they can take on the world together. –Hana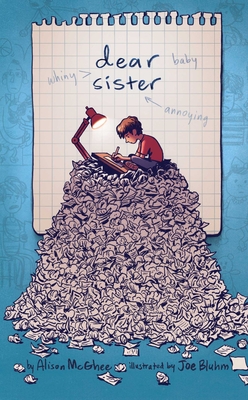 Dear Sister
by Alison McGhee, illustrated by Joe Bluhm
available now, hardcover, Atheneum Books
A tale of siblings is universal. The story of an older brother who is happy with the way things are until a tiny, clingy, crying machine takes over the whole house. They grow up together, with the classic ups and downs of a sibling relationship, yet the experience remains unique to each family. Told through letters written from an older brother to a younger sister, Dear Sister will make you laugh, make you cry, and leave you smiling by the end. –Hana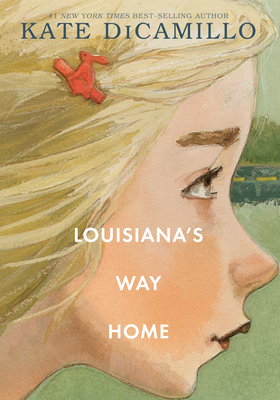 Louisiana's Way Home
by Kate DiCamillo
available now, hardcover, Candlewick Press
When Louisiana Elefante's granny wakes her up in the middle of the night to hit the road, Louisiana is not overly worried. Granny gets these ideas in her head now and then, and she figures they'll be home sooner or later. Only this time, it doesn't look like Granny will rethink things. Though Louisiana has experienced much sadness in her life, she carries a fierce warmth with her, and all her hardships only make her more determined to be with those she loves again. With her signature blend of warmth, welcome, and truth, DiCamillo has hit it out of the park with another introspective winner. –Hana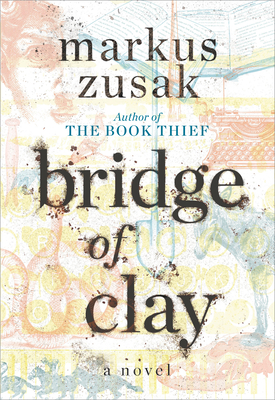 Bridge of Clay
by Markus Zusak
available now, hardcover, Knopf for Young Readers
At last, the wait is over. Here is the new book by the author of The Book Thief and if you were hoping for a book like that one, well, you will be surprised. This story is set in Zusak's native Australia and follows the Dunbar family of five boys who are adrift since the death of their mother and disappearance of their grieving father. Central to them all is Clay, the beautiful boy who carries the burdens of his family and seemingly the weight of the world. In this story about animals and boys, a jockey, and a bridge, Zusak shows us again, what he is capable of; pure, gorgeous writing. –Claire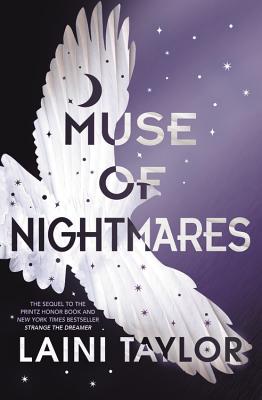 Muse of Nightmares
by Laini Taylor
available now, hardcover,
Little, Brown Books for Young Readers
Did you love Strange the Dreamer? Of course you did. If you haven't read Strange, get on that right now so you can dive immediately into its glorious follow-up! Muse of Nightmares is the rare sequel that manages to exceed your expectations. Our heroes Lazlo and Sarai were dealt a heavy blow at the end of Strange, and the way they move forward and handle the oncoming conflict is just spectacular. As always, Taylor's writing glows, and she expands on this stunning world in ways that surpass the typical imagination. –Hana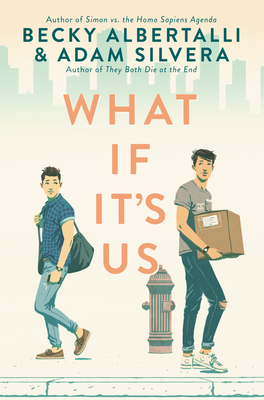 What If It's Us
by Becky Albertalli & Adam Silvera
available now, hardcover, Harperteen
Authors Becky Albertalli (Simon vs the Homo Sapiens Agenda) and Adam Silvera (They Both Die at the End) collaborate to bring us a wonderful, meet-cute romance between two teen boys. Arthur and Ben believe the universe has drawn them together, but they soon find out that differences can get in their way. This book has alternating point of views between Arthur and Ben, allowing us to see their differences, as well as two different writing styles. This romance is sweet and heartbreaking; the perfect mesh between Albertalli and Silvera. –Jenni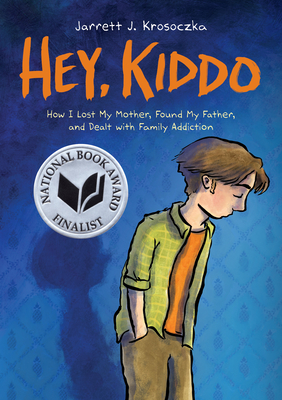 Hey, Kiddo
by Jarrett J. Krosoczka
available now, paperback, Graphix
Jarrett lives with his grandparents. His father has always been a nonentity, and his mother an addict in and out of rehab his whole life. Drawing is the way Jarrett knows how to express himself when there is very little other communication going on. Krosoczka's memoir is a beautiful gut punch, told brilliantly in graphic form. Despite the hardships, he manages to weave a lovely thread of hopefulness throughout his childhood. –Hana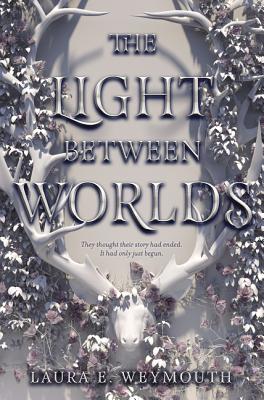 The Light Between Worlds
by Laura E. Weymouth
available now, hardcover, Harper Teen
If you've ever thought about what the Pevensies went through upon returning to our world after growing up in Narnia, this is the book for you! Beautiful, visual, and done with extraordinary care, The Light Between Worlds gives you the story and closure you didn't know you needed through Evelyn and Philippa Hapwell. –Hana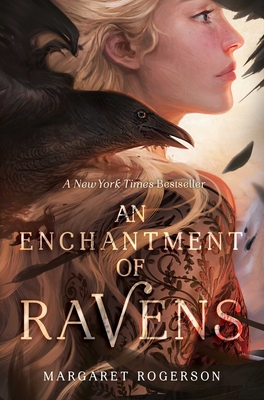 An Enchantment of Ravens
by Margaret Rogerson
available now, hardcover, Margaret K. McElderry Books
Seventeen-year-old Isobel is a talented artist, paid by the fae to paint their portraits because they cannot participate in mortal craft. But when Isobel accidentally commits the crime of painting emotion into the face of Rook, the Autumn Prince, she is whisked away to stand trial in a terrifying court. But she quickly discovers that her real trial may be the journey with the prince himself. This book is filled with rich settings, lush romance, and characters that will make you laugh, cry, and dream of immortal magic. –Rachel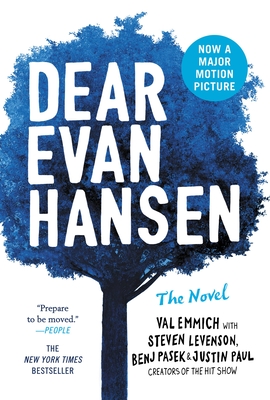 Dear Evan Hansen
by Val Emmich, Steven Levenson, Benj Pasek, Justin Paul
available now, hardcover, Poppy
Today is going to be an amazing day, and here's why. The Tony award-winning musical, Dear Evan Hansen, has been novelized. Broadway has been made accessible, coming from stage to page. Even in writing, the story sings. We are brought deeper into the backstories and inner monologues of these characters dealing with depression, anxiety, and mourning death. A must read for the fans. And if you aren't a fan, you'll become one. –Jenni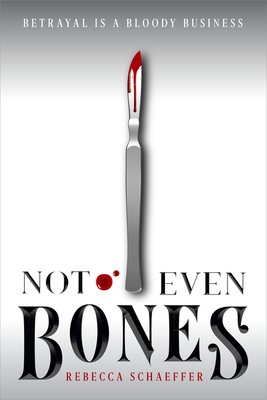 Not Even Bones
by Rebecca Schaeffer
available now, hardcover, Houghton Mifflin Harcourt
Nita and her mother make a living illegally dissecting the dead bodies of unnaturals: unicorns, pishtacos, zannies, and other creatures that exist side-by-side with the rest of us. But when Nita decides to save the life of an unnatural boy, she's sold in his place and shipped off to a black market in the Amazon. In order to escape, she has to team up with a vicious monster, nearly becoming one herself. This blood-soaked book is morally gray in all the right ways, and you won't be able to put it down! –Rachel
Holiday Picks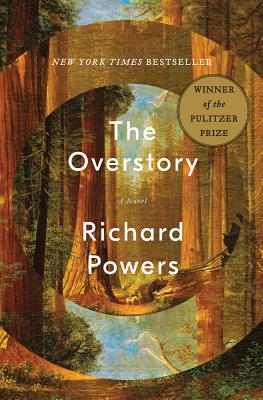 The Overstory
by Richard Powers
"This stunning masterpiece by one of America's most powerful writers is about people, trees, relationships, or lack thereof, with nature and, well, everything. Powers' writing is gorgeous and profound - not to be missed." –Joan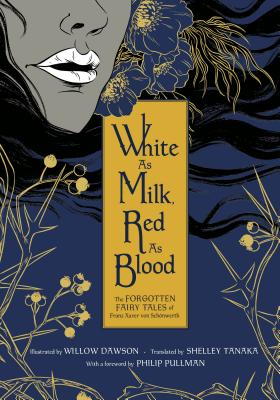 White as Milk, Red as Blood: The Forgotten Fairy Tales of Franz Xaver Von Schönwerth
by Franz Xaver Von Schönwerth, translated by Shelley Tanaka
"White as Milk, Red as Blood is an excellent collection of lesser known fairy tales compiled by a contemporary of the famous Brothers Grimm, Franz Xaver Von Schönwerth. While this book may not be suitable for children, it is an excellent picture of the darker, more foreboding side of fairy tales. The illustrations are elegant and supremely breathtaking, and the stories equally haunting." –Courtney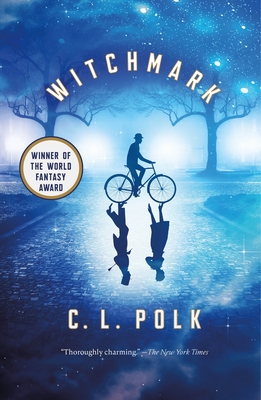 Witchmark
by C.L. Polk
"Set in what feels like an alternate, discreetly magical incarnation of post-WWI England, Witchmark is a genre-defying roller coaster. Gaslamp fantasy? Supernatural drama? Murder mystery? Charming LGBT romance? All of the above and more!" –Dorie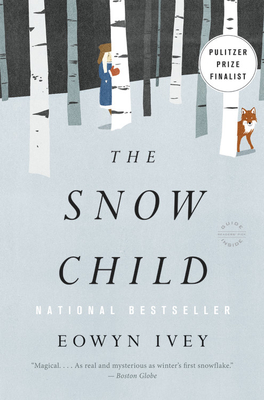 The Snow Child
by Eowyn Ivey
"This book is the perfect wintery read!" –Cherie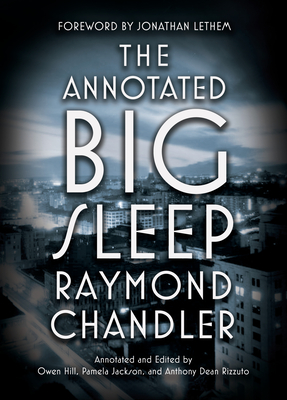 The Annotated Big Sleep
by Raymond Chandler
edited by Owen Hill, Pamela Jackson, and Anthony Dean Rizzuto.
"Raymond Chandler's first novel is a foundation of the modern detective story, which makes this book the perfect gift for mystery fans. The editors explain long-lost jargon (what are "jet buttons?"), provide maps and illustrations of 1930s L.A., and even contrast the book to the classic Bogart movie." –Terri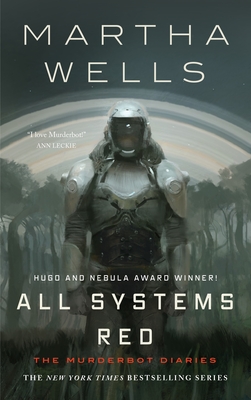 The Murderbot Diaries #1-4
by Martha Wells
"Full of adventure with great humor — the Science Fiction fans in your life need these books, I guarantee!" –Laura P.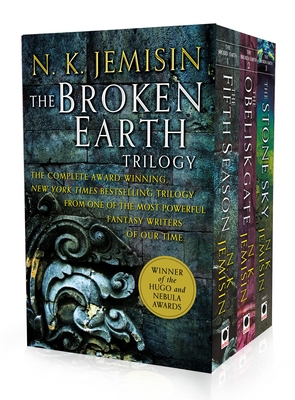 The Broken Earth Trilogy Box Set
by N. K. Jemisin
"N. K. Jemisin won the Hugo Award for each book in this series - an incredible achievement that is very well deserved. This is one of my all-time favorite fantasy series that any lover of this genre needs to read. The box set makes it a perfect gift! " –Lauren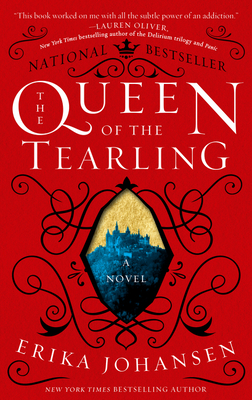 The Queen of the Tearling
by Erika Johansen
"One of my all-time favorite series! Johansen masterfully blends together historical fantasy with futuristic sci-fi dystopian to create one of the most epic stories I've read." –Hayden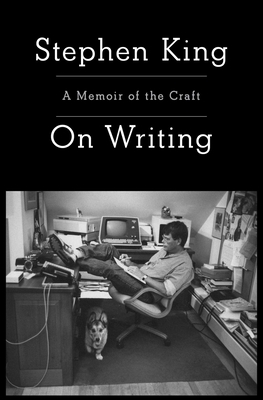 On Writing
by Stephen King
"This is hands down the best writing guide I've ever owned. It's full of easy-to-understand and useful information, and would make a great gift for any writer looking to learn a thing or two!" –Rachel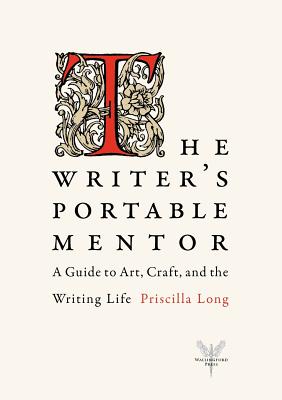 The Writer's Portable Mentor: A Guide to Art, Craft and the Writing Life
by Priscilla Long
"An indispensable guide for writers working in any genre. Long teaches the craft of language, sound, and emotion at the sentence level. Do not write without this guide." –Jes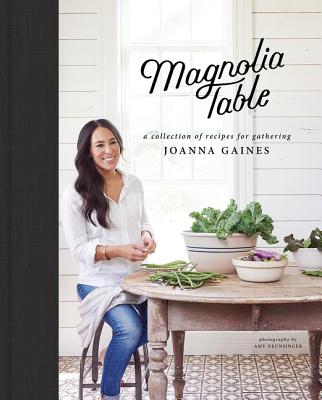 Magnolia Table: A Collection of Recipes for Gathering
by Joanna Gaines
"I am a true fan of anything Joanna Gains sets out to create, whether that's her home renovation television show Fixer Upper or her lifestyle magazine, The Magnolia Journal. Her cookbook is no exception. Beautifully bound, if feels good to hold in your hands as you sift through the pages. With gorgeous photography and delicious comfort food recipes, this is the perfect gift for anyone looking to bring loved ones to their table." –McKenna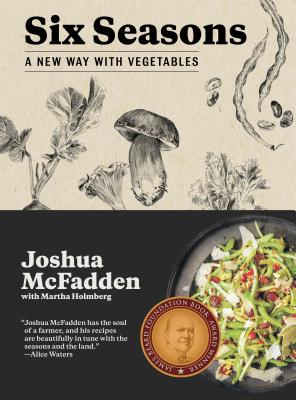 Six Seasons: A New Way With Vegetables
by Joshua McFadden and Martha Holmberg
"We can all use a few more vegetables around holiday time! This fabulous cookbook has won numerous accolades, including a 2018 James Beard award. Buy one to keep and one to gift." –Diana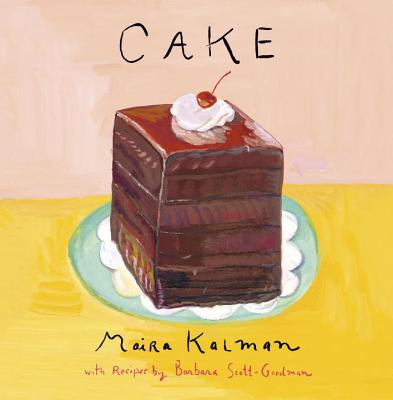 Cake
by Maira Kalman
"Not only is this cookbook full of delicious cake recipes, but the colorful cover and beautiful illustrations will make this cookbook the perfect gift for the baker of the family this holiday season!" –Lauryn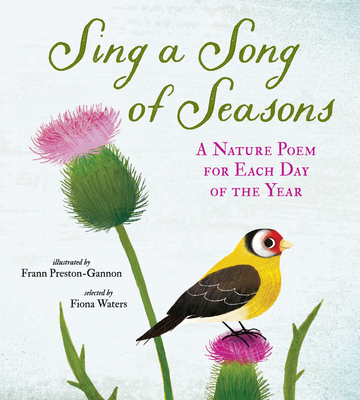 Sing a Song of Seasons: A Nature Poem for Each Day of the Year
by Fiona Waters, illustrated by Frann Preston-Gannon
"Enjoy a nature poem for every day of the year! Accompanied by stunning illustrations, this book is the perfect addition to you or your loved ones' coffee table. Look up your birthday poem while you're at it!" –Hana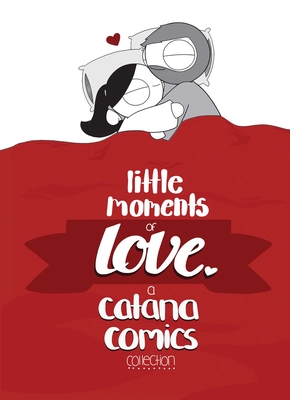 Little Moments of Love: A Have a Little Pun Collection
by Catana Chetwynd
"There's nothing better during the holidays than spreading around a little love. This book of comics is adorable, heartwarming, and the perfect gift to playfully say, 'I love you.'" –Melissa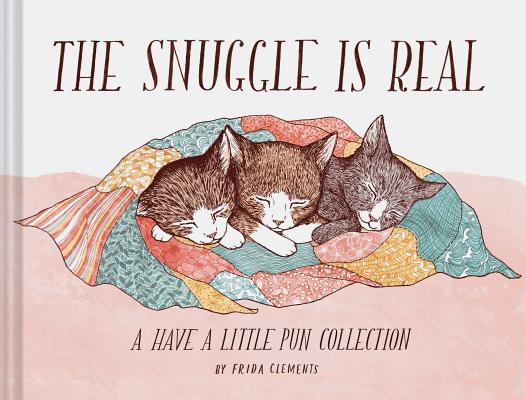 The Snuggle is Real
by Frida Clements
"With her beautiful illustrations and charming wit, Clements has created another round of delectable puns for us all to groan and giggle over! Would make a wonderful gift!" –Kristen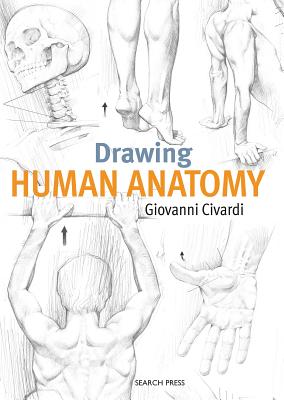 Drawing Human Anatomy
by Giovanni Civardi
"I still own a copy of Giovanni Civardi's drawing guides from when I was 12 years old. I reference it every time I need to draw anything involving the human body to this day. If anybody you are shopping for is even remotely interested in the arts, let this Italian master be their guide." –Emma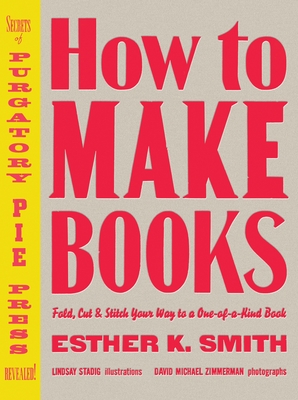 How To Make Books
by Esther K. Smith
"Learn to bind your own books! From paper zines to leather bound journals. Great guide for the writer/artist/crafter/bum in your family." –Joe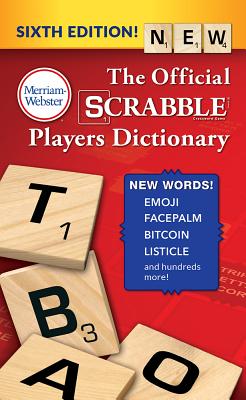 The Official Scrabble Players Dictionary
by Merriam-Webster
"A brand new edition four years in the making! The last word (haha) to end all Scrabble spats." –Sarah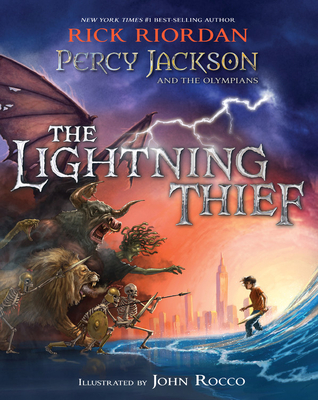 Percy Jackson Lightning Thief Illustrated Edition
by Rick Riordan, illustrated by John Rocco
"Rediscover an old favorite in a brand new way: illustrated! The perfect gift for already established fans or a great way to entice new ones." –Abbie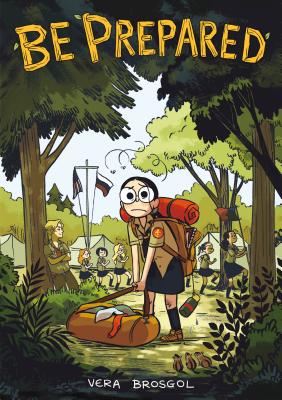 Be Prepared
by Vera Brosgo
"Be Prepared is one of the most honest stories I've read this year. Being a camper was always a highlight of my summer as a kid, but there were always friend groups, bugs, and a no-candy rule to battle with. This book does a wonderful job telling the true story of being the new kid and of being pushed to do things you never knew you could." –Gabi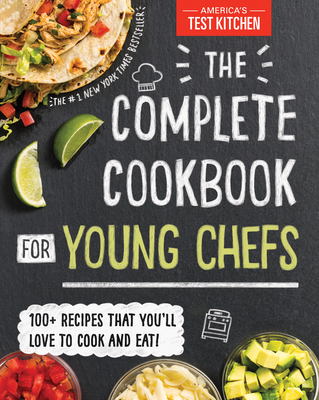 The Complete Cookbook for Young Chefs
by America's Test Kitchen
"This is, without a doubt, the BEST cookbook I have ever come across for young people! And I would expect nothing less from the folks at America's Test Kitchen. Even if you have a picky eater, these recipes are fun, healthy, and most important, delicious. Truly the perfect gift." –Claire
Cavallini Papers & Co. Calendars
"Pick up a Cavallini Paper & Co. calendar for the new year this holiday season! These calendars are super unique and come in tons of fun themes and designs for anyone you may be shopping for!" –Abby H.
Woodchuck Journals
"Not only are they GORGEOUS with their wooden covers of cedar, mahogany, redwood burl, or walnut burl, but the paper within is 100% recycled AND they plant a tree for every journal purchased. You can even find the tree they plant!" –Paul
Hand Made Fudge
"This holiday season give your loved ones a sweet treat with Paper Dreams Fudge. With a wide range of choices from classic flavors like chocolate, salted caramel, and hazelnut toffee, to seasonal favorites like eggnog, pumpkin pie, and peppermint bark, our fudge is sure to satiate every sweet tooth!" –Zadra
Beeswax Wraps
"My mother and I both use these to wrap our lunches and store food. They are reusable, washable, and keep food fresh for longer! A great alternative to disposable plastic!" –Paola
Blue Sky Teapots
"Whether young or old, this is a great for the lover of tea (and pots) in your life! I love the whimsical style and originality that goes into the design of these teapots, and they are tailor-made to be unique gifts for that equally unique person in your life! Plus everyone needs an excuse to sing 'I'm a Little Teapot' at the holidays." –Autumn Skye
Corkcicle Whiskey Wedge
"When you buy good whiskey, you don't want to water it down. Here's a solution!" –Mel
Snoozies!
"Cozy little Sherpa lined socks are perfect for holiday giving. Beautiful colors and designs, affordable, and best of all...one size fits all." –Anne
Jellybean Rugs
"Jellybean rugs are my choice for my holiday pick. They are indoor/outdoor/washable rugs, which alone makes them a great gift - but the frosting on the Santa cupcake is that they are as cute as a bug!" –Gaye
Seattle Chocolate
"This is, quite possibly, the most delicious chocolate I've ever tasted. With so many delightful choices, it's hard to go wrong adding some of these sweet treats to your gifts this year (and let's be honest, who doesn't want chocolate for Christmas?)" –Mckenzie
Boma Earrings
"They are a timeless, classy gift for any age group!" –Haley
Baked Beads
by David and Robin
"These beautiful beaded earrings add a little sparkle to any look and are great for any occasion. Ranging from large to dainty, these earrings make a perfect gift for those who like a lovely hint of subtle sparkle. The holiday season is both magical and charming, and these earrings definitely fall into that category. I highly recommend!" –Sofia B.
Artisinal Skin Coco Beza Solid Lotion
"Coco Beza is a new line of natural and organic skin care made in Seattle. The solid lotion is perfect for travel, and the cbd balm is perfect for tired and sore muscles." –Kelly E.
Journals
"Don't know what books your family reads? Get them a journal! They can write their own novel, poems, or shopping list!" –Sophy
Thymes Frasier Fir Triple-Milled Soap, Aromatic Candles, Lotions, and Mists
"I love the smell of Christmas and we finally have Thymes Frasier Fir scent in the store. Candles, lotions, soaps and mists all smelling like freshly cut fir boughs." –Carol
Four Points Candles
"Four Points Candles are able to capture the exact scent you are looking for. Whether that scent is roses, chocolates or even bacon- these candles are sure to get the job done and leave you feeling cozy and nostalgic." –Candee
Ridley's Games Room Chess & Checkers
"No home should be without a good old chess and checkers set." –Andrew
Ecoplaying Cards
"Produced in the U.S. by wind power from 100% post-consumer waste, these cards couldn't be greener, and they're illustrated with a nautical map of Bellingham Bay. The perfect stocking stuffer!" –Donna
Modern Moose Clocks
"Have fun telling time with these funky clocks. They are good for all ages and always make a lasting impression." –Jenni
Squishables!
"They're big, they're small, they're mean or green or round or tall, but most of all they're squishable!" –Chelanne
Science & Engineering Kits
"You can't go wrong with our fantastic selection of fun and educational STEM activity kits. Get the kids excited about science as they experiment, build, invent, and explore through a variety of projects that boost creativity, brain power, and motor skills. I know one 8-year-old girl who's getting a Yellow Scope Chemistry set soon — made for girls by mom scientists. Shhhh... don't tell!" –Kelly C.
Socks!
"When I read, I like to kick off my shoes and curl up in my favorite reading chair, and put on a warm pair of SOCKS! Warm feet makes for better reading! And we have a huge selection of funny, pretty and nubby socks!" –Cindi
Moleskin Ruled Mini Journals
"Moleskin mini journals are phenomenally made, as well as super portable. They make a perfect gift for the writers and doodlers in your life!" –Chase
Village Books and Paper Dreams Gift Cards
"The perfect choice for... EVERYONE on your list!" –Elaine
Do You Look Like Your Dog? The Dog and Owner Memory Game
"Pair up each dog with its owner in this fun and funny game of memory. Good for ALL ages!" –Charlie, VB Office Dog